"Training Barn Paddock"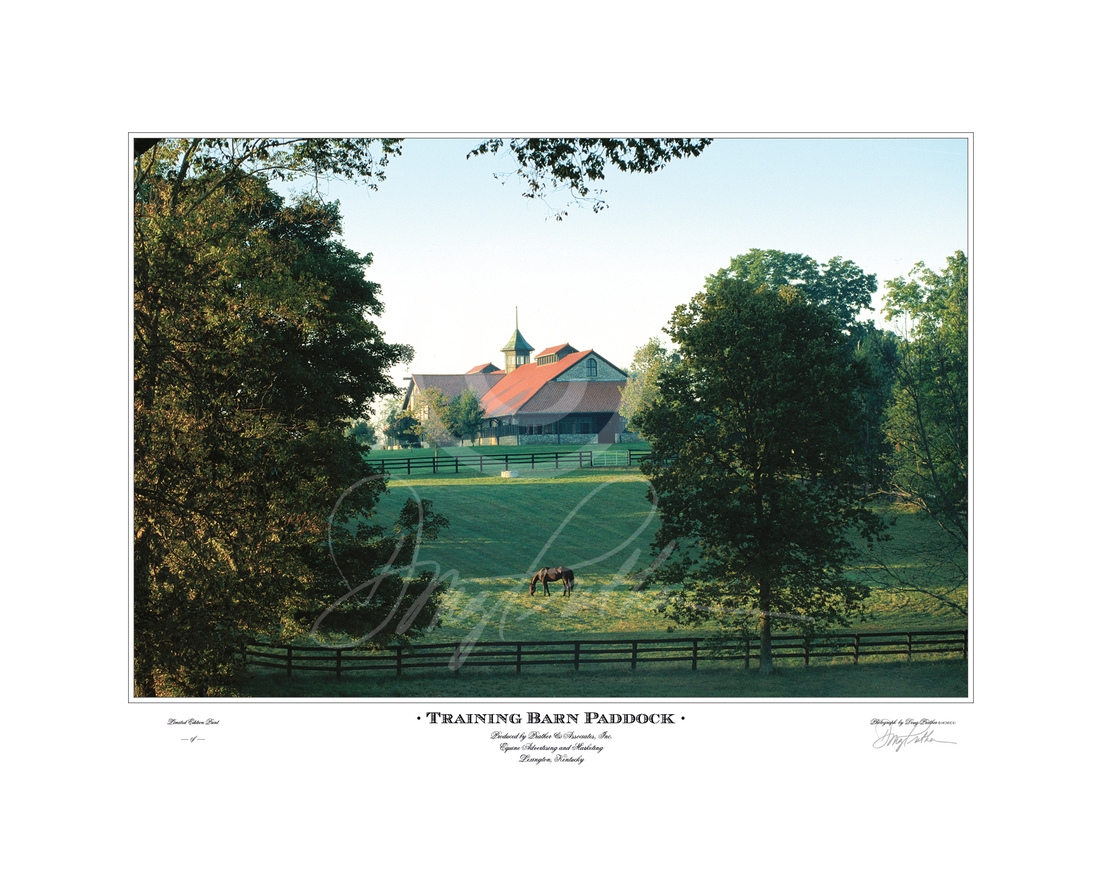 The famous training barn of Xalapa Farm stands in the distance above the green paddocks of this Paris, Kentucky Farm. Xalapa was originally built in 1857 and is one of Kentucky's oldest and certainly finest horse farms. The field stone barn, with it's Mexican tile roof, was built by Texas oil wildcat tycoon Edward Simms in the early 1900's with plans scratched he literally scratched in the dirt. This impressive barn features an inside exercise track and magnificent stalls trimmed with beaten copper fixtures and on-site hand-forged hinges and latches. This farm & barn was also the setting for several scenes of the popular racehorse movie, Seabiscuit.

Print Size: 20" x 25".
Signed & Numbered Lithographic Art Print
Edition of 2000.


Doug Prather's Chromaluxe Process