"The Filly Paddock"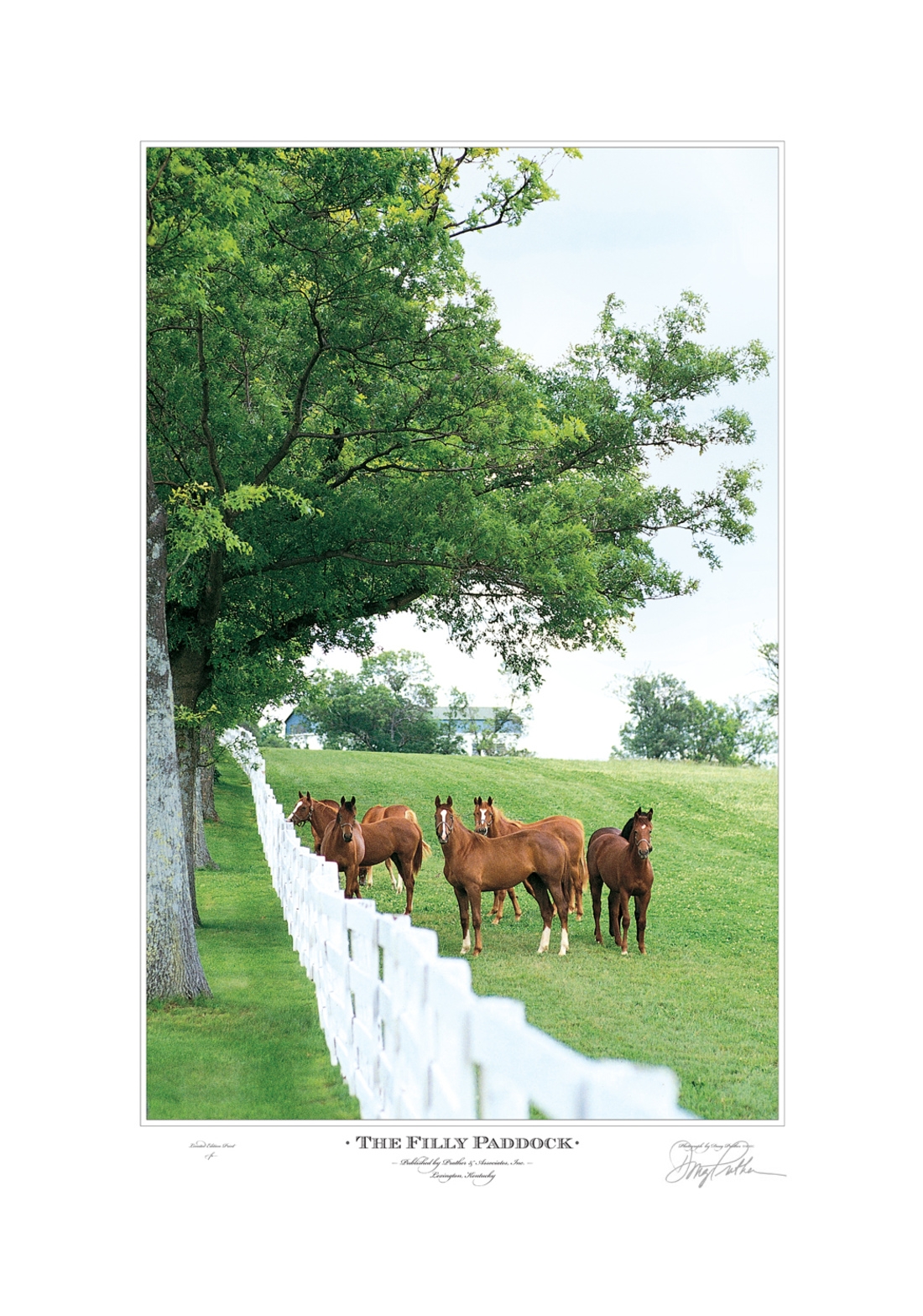 A small band of yearling fillies gather near the white fence along the tree-lined entrance to Darby Dan Farm on Old Frankfort Pike. Inquisitive of the photographer, Doug Prather, who is close to them. They are relaxed but alert.

Print Size: 19" x 27".
Signed & Numbered Lithographic Art Print.
Edition of 2000.


Doug Prather's Chromaluxe Process