"Paints In The Powder"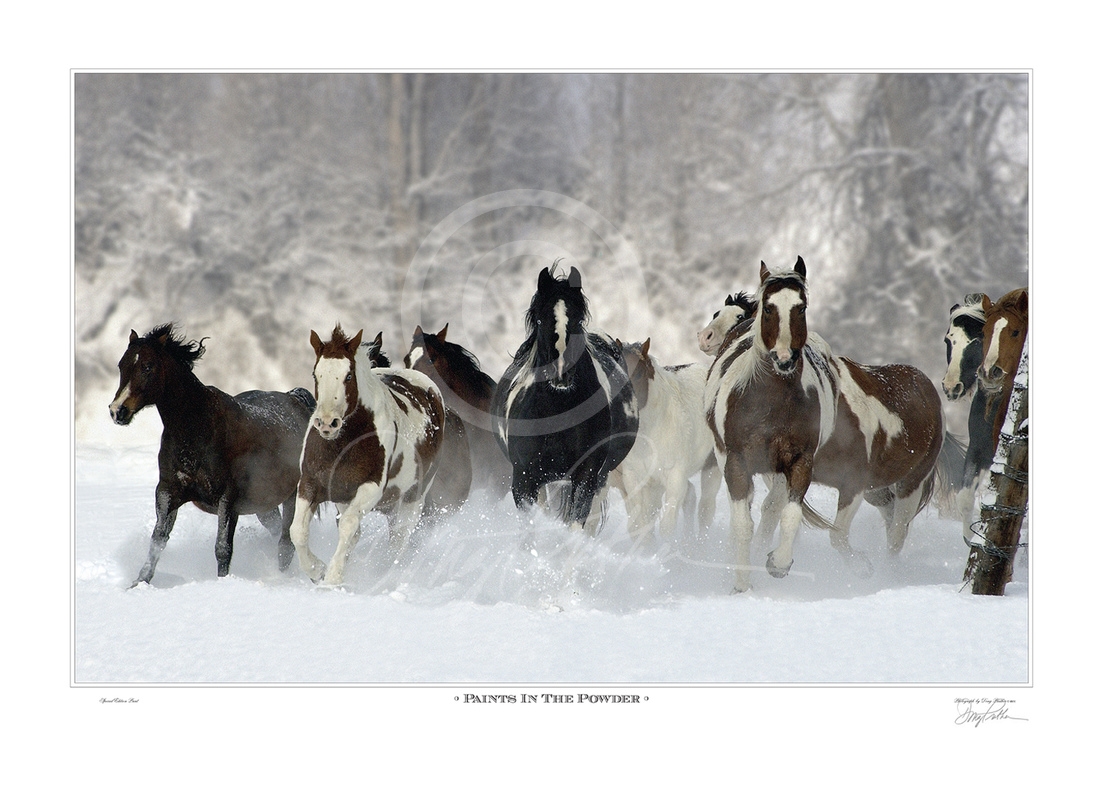 A herd of beautiful blue-eyed registered Paint horses charge at full speed through knee-deep freshly fallen powder. "PAINTS IN THE POWDER" was photographed outside Meeker, Colorado on the White River Ranch (Also known as the Prather-Nelson Ranch), and a great trout fishing stream too!

Unknown to Doug when he went to photograph at this ranch and came back with this powerful image, the Prather's of Colorado that settled the ranch in the 1930's were distant relatives to Doug. Both Prather families were part of the westward migration, tracing back their roots to the original colonial Prathers of Maryland (c. 1622).

Print Size: 23" x 33".
Signed Fine Art Lithograph.
Artist Edition.




Doug Prather's Chromaluxe Process