"Kentucky Morning Turnout"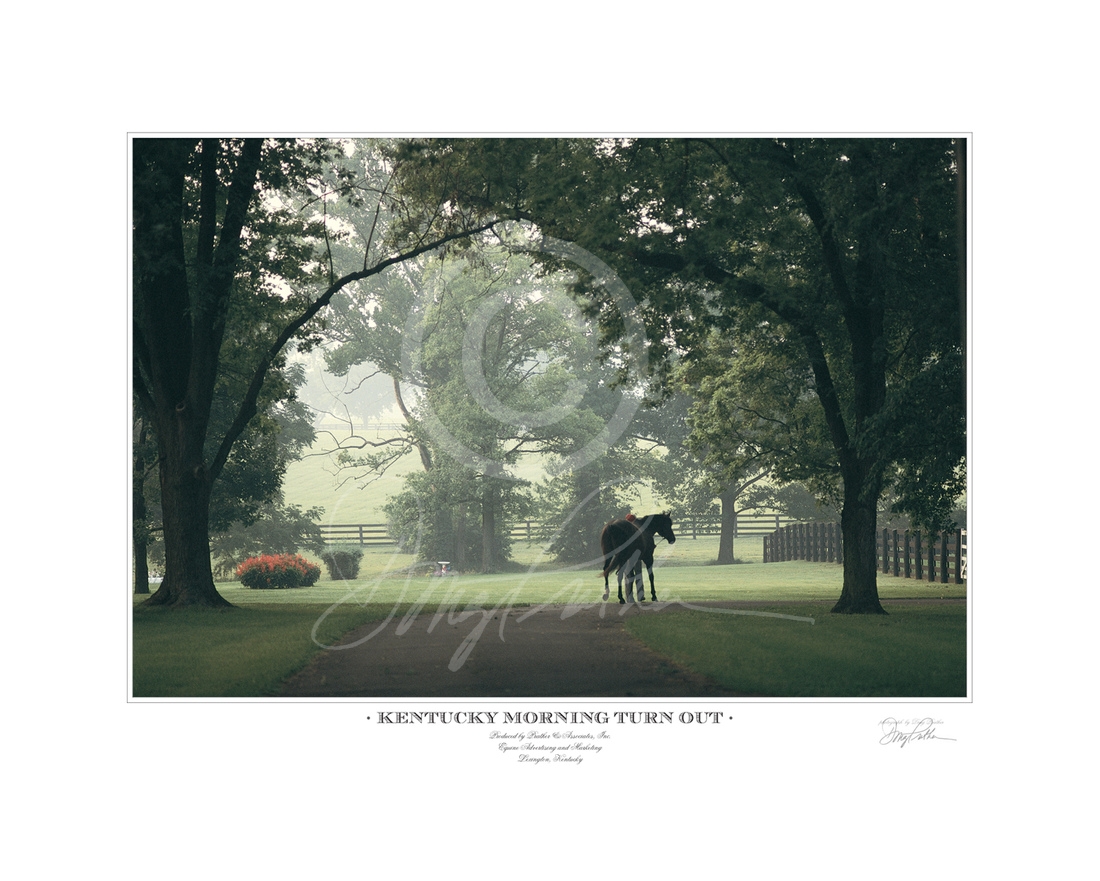 Kentucky Morning Turnout. This iconic photograph of the stallion, Stop the Music, was taken on a typical hot, humid July morning at Greentree Stud (now Gainesway farm) on Paris Pike. This scene reflect the simple, but beautiful daily ritual of turning out stallions into their paddocks.

Print Size: 20" x 25". Lithographic Art Print. Signed Artist Edition.


Doug Prather's Chromaluxe Process