"Foal's First Day "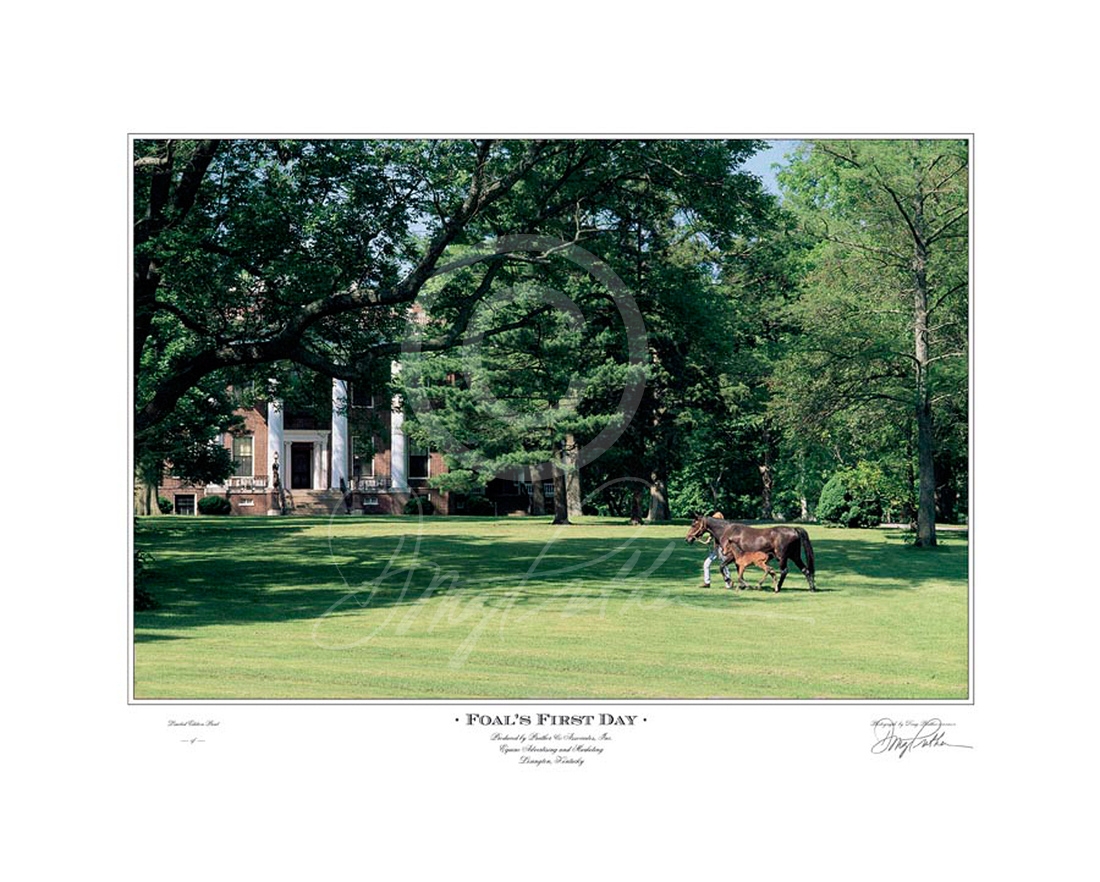 Foal's First Day. A new-born Standardbred foal stays very close to her mother as she takes her first walk to the paddock. Framed by the great 1800's mansion on the famous standard bred farm, Walnut Hall Stud, Lexington, KY.

Print Size: 20" x 25".
Signed & Numbered Lithographic Print.
Edition of 2000.



Doug Prather's Chromaluxe Process