"Daybreak In The Pens"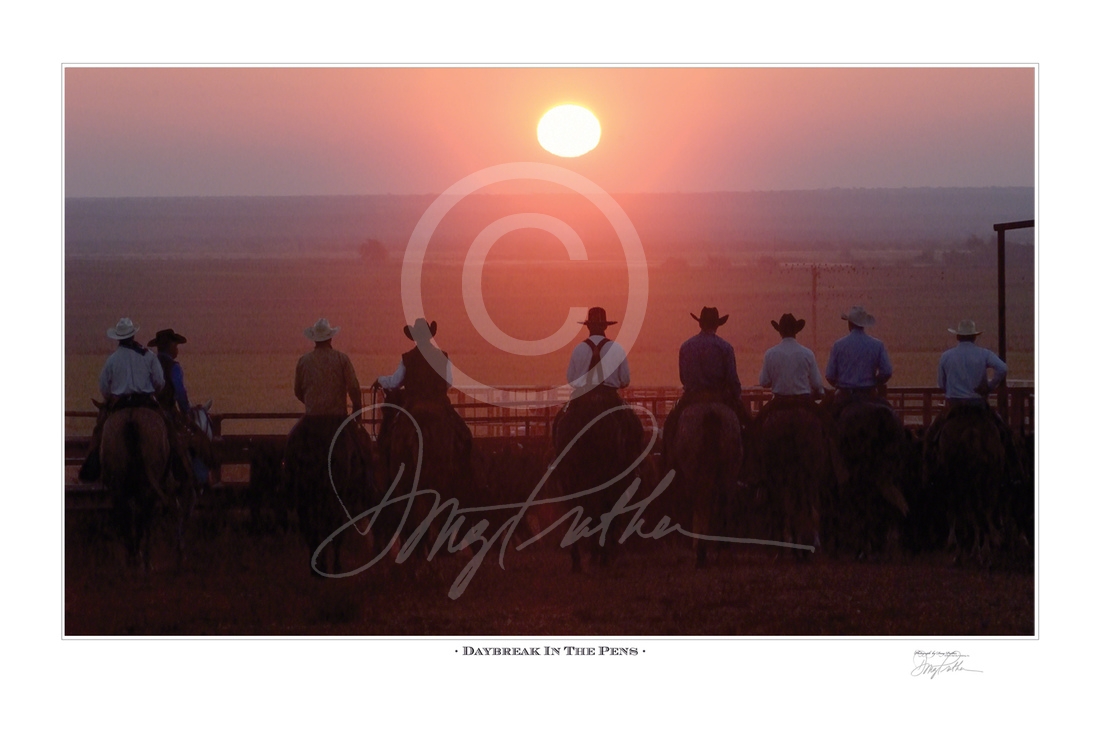 Daybreak In The Pens. As the sun rises on another day of hard work silhouetting cowboys in the saddle, they form a line. Nine across they ride their horses and push cattle down the line toward a shoot on the Pitchfork Ranch, Guthrie, Texas.

Print Size: 22" x 33". Printed using museum grade archival inks and printed on 255 gram archival premium fine art velvet paper.

Signed Lithographic Print.


Doug Prather's Chromaluxe Process