"Dashing Through The Snow"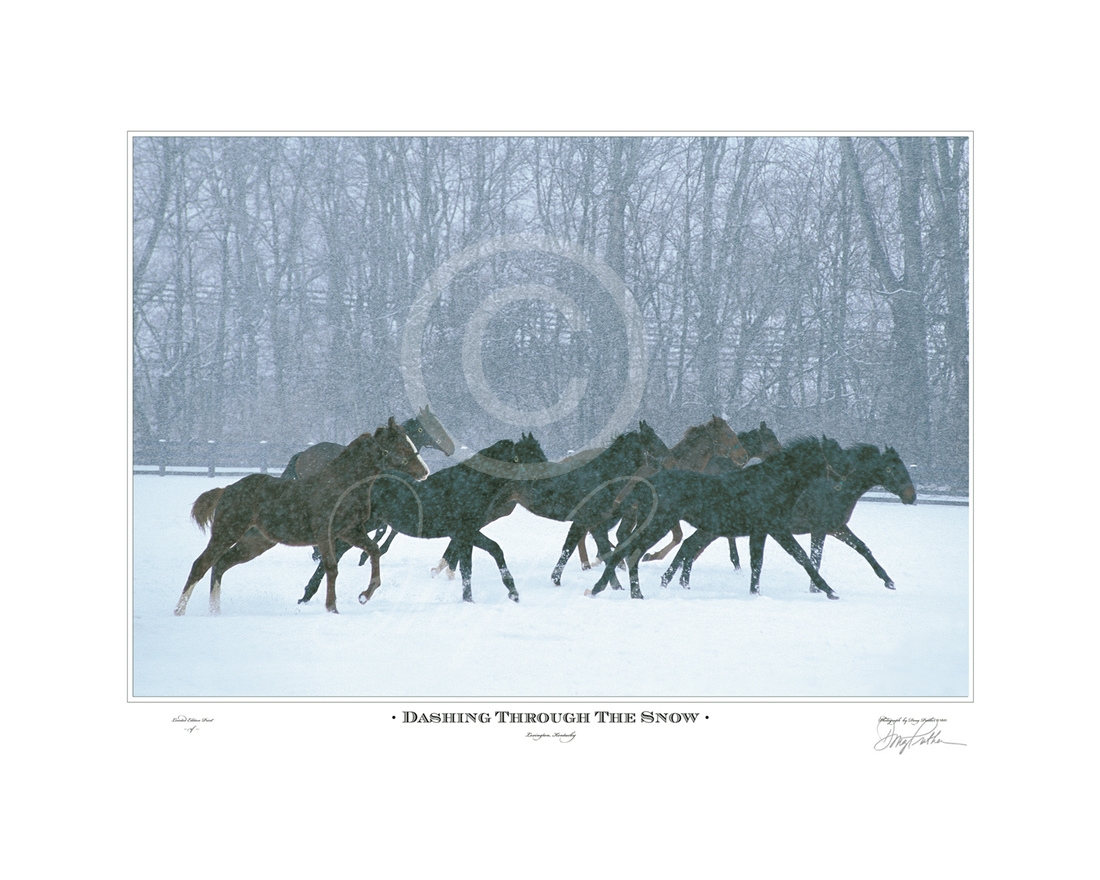 Dashing Through The Snow. A band of yearlings dash through the large flakes of a heavy January snow storm. Their paddock is lined with woods and runs along a creek on Gainesway Farm, located on Paris Pike in Lexington. The fillies were incredibly active this day, racing back and forth in their paddock. Perhaps it was just to have fun in the falling snow, or, perhaps it was to keep themselves warm on this cold dark afternoon.

Print Size: 20" x 25". Printed using museum grade archival inks and printed on 255 gram archival premium fine art velvet paper.
S/N Edition of 2000.


Doug Prather's Chromaluxe Process