"Curious Broodmares"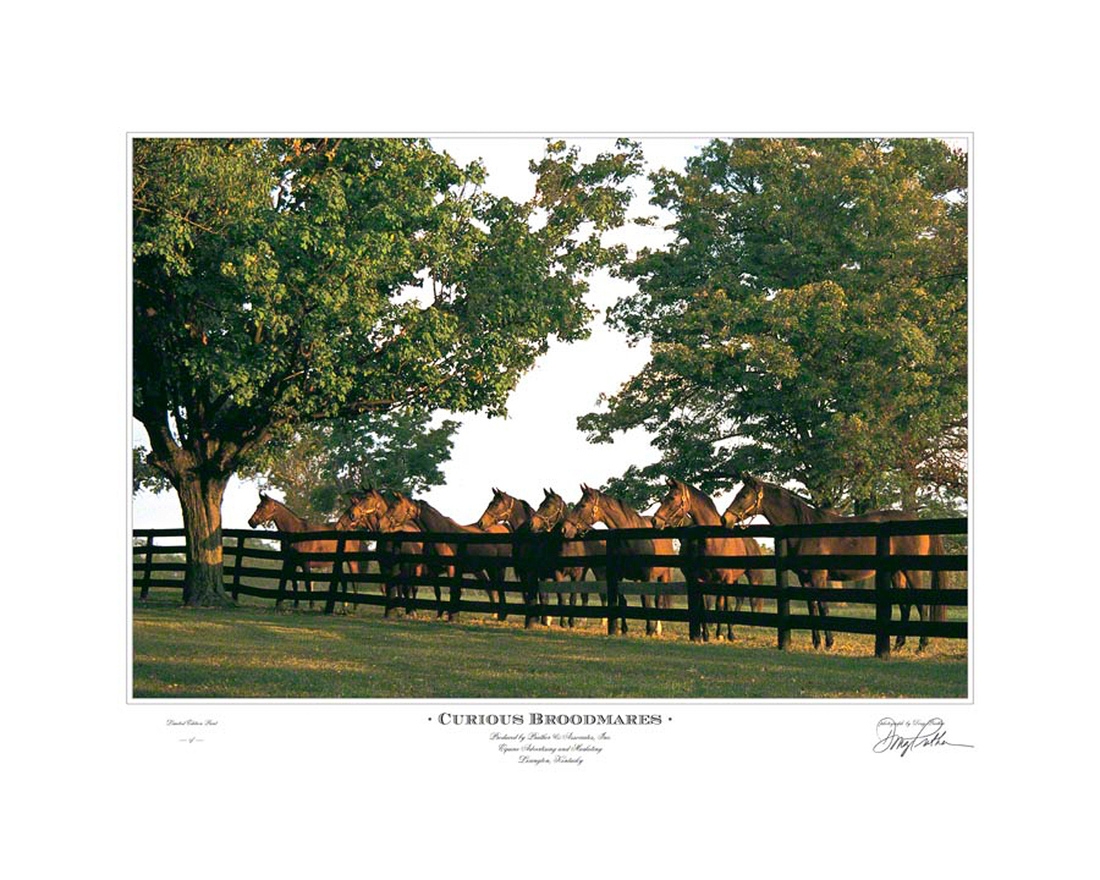 Curious Broodmares was a rare, exciting photograph taken while photographing another print "Heritage of the Bluegrass" at Elmendorf Farm. While grooms lead a mare and foal in front of the famous columns of the Ben Ali Haggin Mansion, these mares came up they hill and stared at this site. These girls had never seen horses in this area and they were all ...curious.

Print Size: 20" x 25".Signed & Numbered Lithographic Print.
Edition of 2000.


Doug Prather's Chromaluxe Process