"Bluegrass Winter Morning "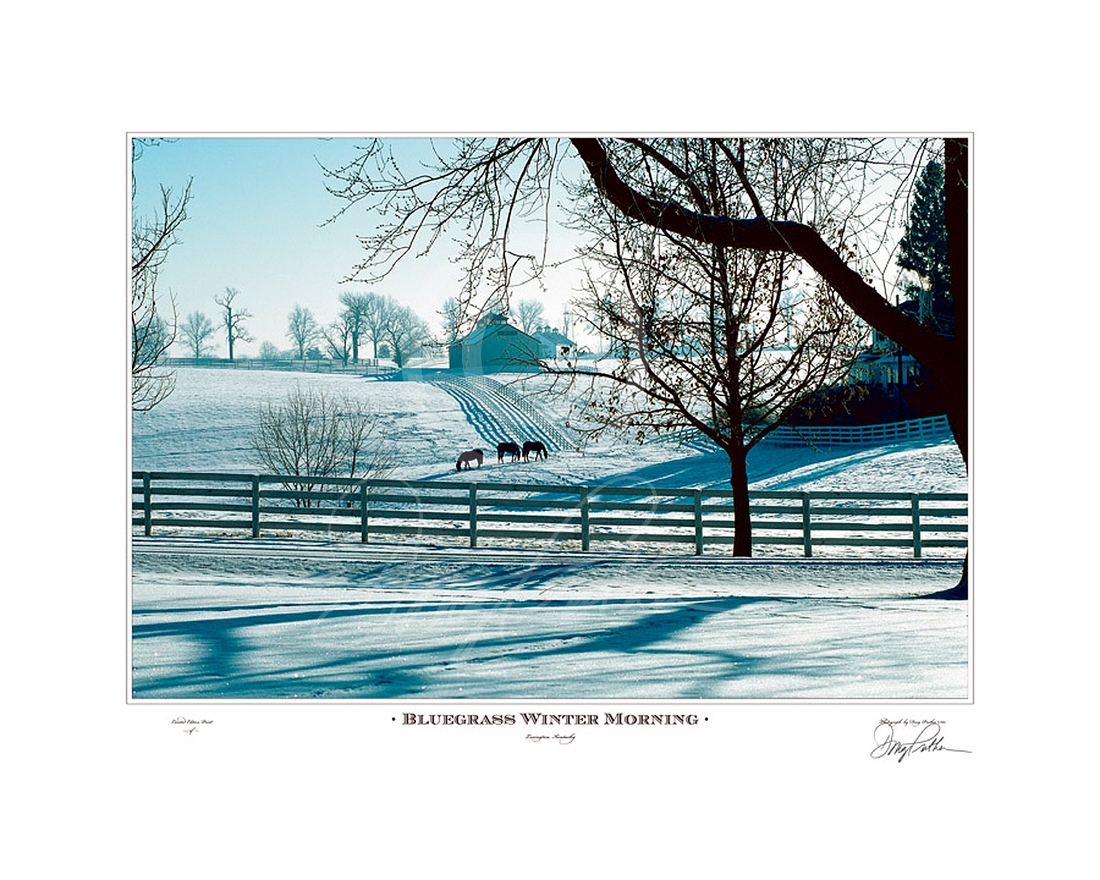 Bluegrass Winter Morning. The cold, crisp day creates a blue cast upon the snow. Long shadows are cast on a still winter morning while three Thoroughbred fillies try to find blades of grass poking through the freshly fallen snow. Photographed on the historic Calumet Farm in Lexington, Ky

Print Size: 20" x 25". Printed using museum grade archival inks and printed on 255 gram archival premium fine art velvet paper.



Doug Prather's Chromaluxe Process