"Bluegrass Summer II"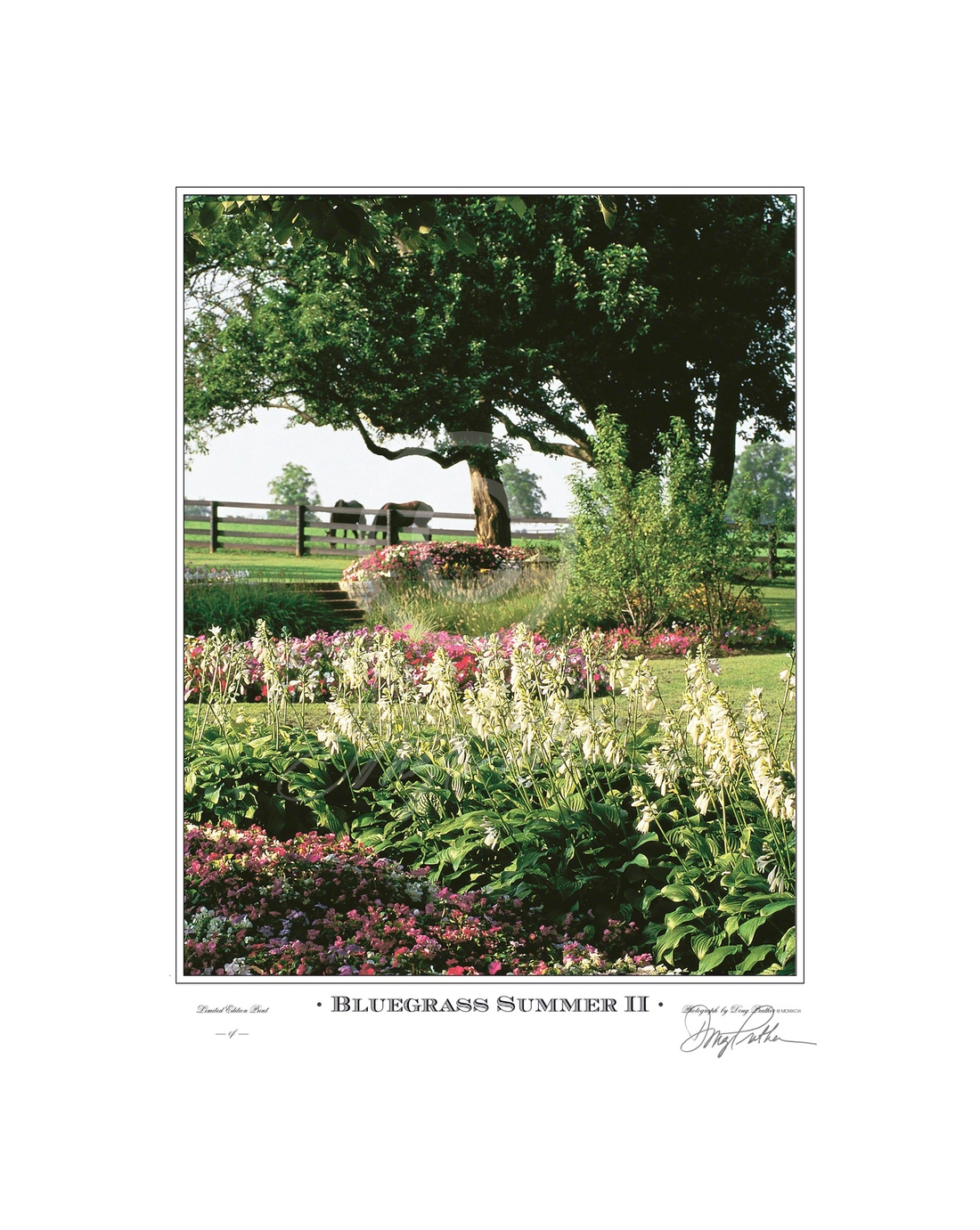 Bluegrass Summer II. These lush scenes intertwine summer flowers, horses, trees and fences into a beautiful pastoral scene. As a set or individually, these prints reflect the summer images of the bluegrass on Green Gates Farm, which is on the famous farm road, Ironworks Pike, which is just north of Lexington and just inside the original gates of the Ben Ali Haggin estate, also formerly Spendthrift and Elmendorf Farms.

Print Size: 16" x 20".Signed & Numbered Lithographic Print.
Edition of 2000.



Doug Prather's Chromaluxe Process