"Grevy's Zebra - The Imperial Zebra"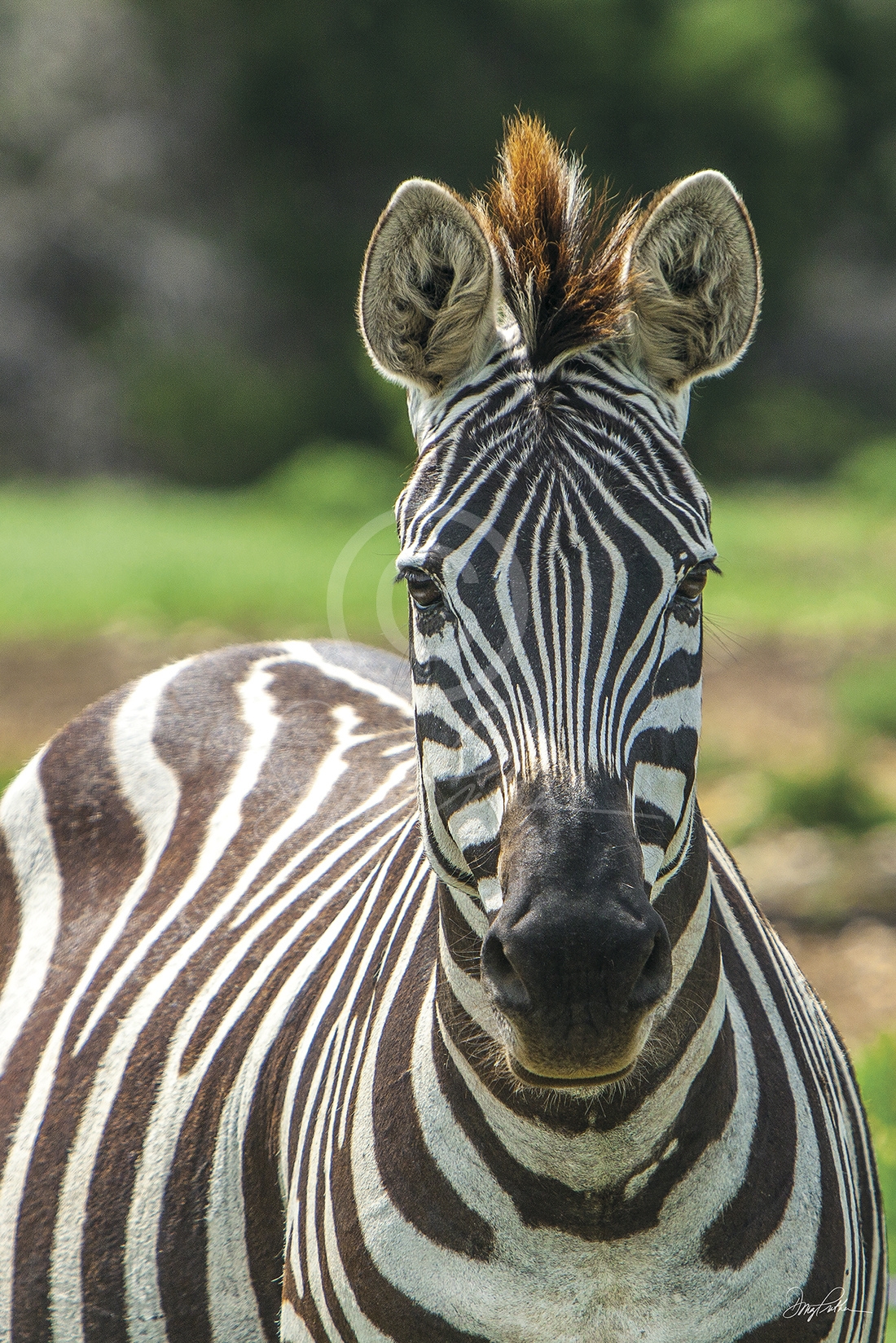 The Grevy's Zebra. The Grevy's Zebra is the largest of all wild equines and an endangered species and a beautiful equine also known as the Imperial Zebra. To identify it with other zebras, it is taller, has large ears, and its stripes are narrower. It is the most threatened of the three species of zebra (the plains zebra and mountain zebra). Grevy's zebra is found in Kenya and Ethiopia, Africa.

36"h x 24"w x 5/8"d Chromaluxe Board (Borderless). This matte finish comes ready to hang. It is perfect with any decore with it's black matte edge and no need for framing. This unique process shows off the amazing brilliance of Doug's artwork with unsurpassed durable color.

Custom sizes & installations available upon request.


Doug Prather's Chromaluxe Process