"The Winter Paddock"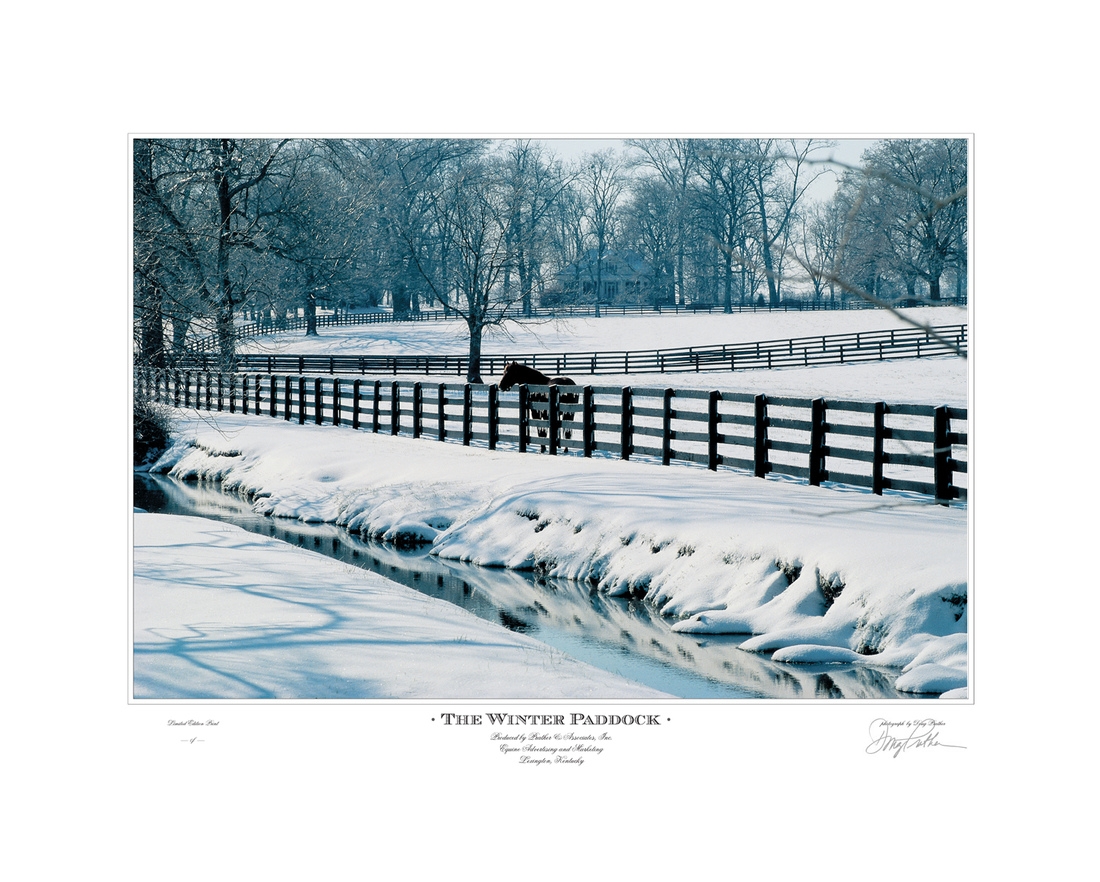 A stallion surveys the farm entrance from his paddock which is completely changed with a blanket
of freshly fallen new snow. Photographed at Airdrie Stud on Old Frankfort Pike,
just outside Midway. This print is also signed on the plate by Brereton C. Jones,
former Governor of Kentucky and owner the of Airdrie Stud.

Print Size: 20" x 25".
Signed & Numbered Lithographic Art Print.
Edition of 2000.


Doug Prather's Chromaluxe Process