"The Tradition Continues"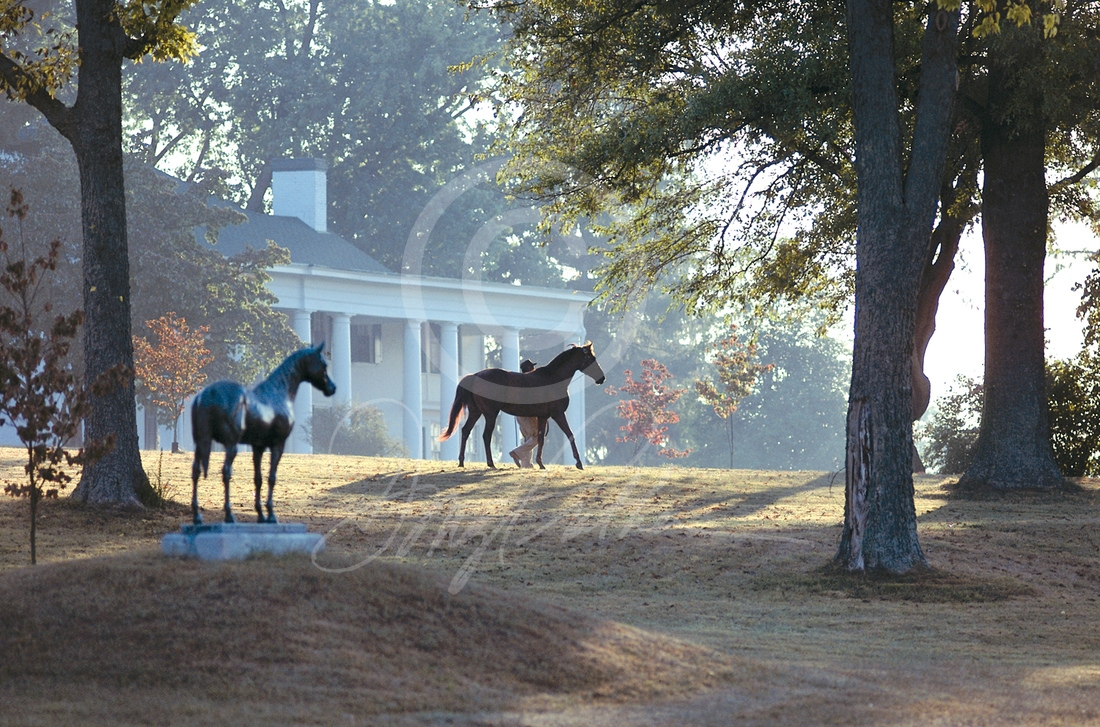 The statue of the famous turn of the century stallion Black Tony keeps watch over the Breeders' Cup winner and stallion, Sunshine Forever, as he is led to the paddock. Photographed in the early fall as the stallion and his groom pass in front of the white columns of "Darby Manor" at the famed Darby Dan Farm in Lexington.

This original signed and number regular sized lithographic edition of 1000 has "SOLD OUT" long ago and is VERY highly prized by collectors. No prints, to our knowledge, have ever come up onto the market for sale.

Print Size: 24" x 36". Printed using museum grade archival inks and printed on 260 gram archival premium fine art luster paper. Signed Artist Edition.


Doug Prather's Chromaluxe Process