"The Kentucky Derby"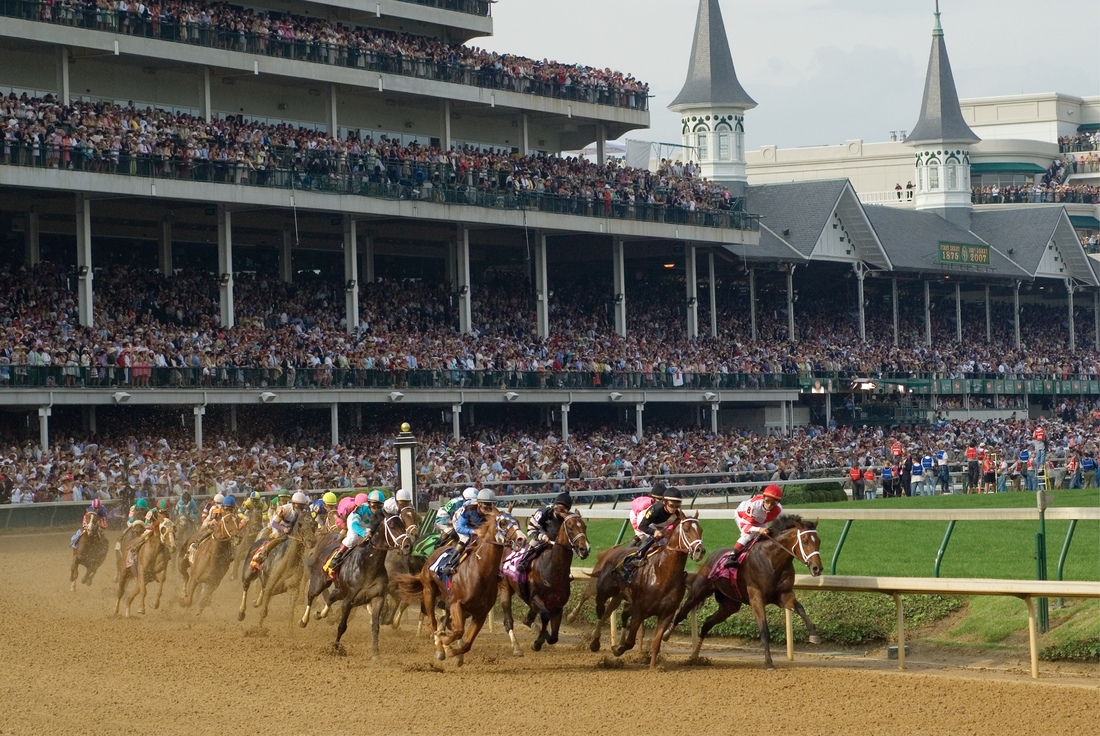 The first Saturday in May draws the attention of the world to Churchill Downs in Louisville and to this Classic of all horse races... The Kentucky Derby. The Kentucky Derby continuously draws a full field of the world's best 3-year-old Thoroughbreds, plus a packed grandstand and infield to witness this moment in racing history and the "fastest two minutes in sports".

40"h x 60"w x 5/8" Chromaluxe panel (Airport size)
This matte finish comes ready to hang. It is perfect with any decore with it's black matt edge which no need for framing. The unique photo imaging process shows off the amazing brilliance of Doug's artwork with unsurpassed durable color.

Custom sizes and special installations are available upon request.

NOTE: View our short video at the bottom of this page which explains Doug's Chromaluxe Process.


Doug Prather's Chromaluxe Process