"The Kentucky Derby"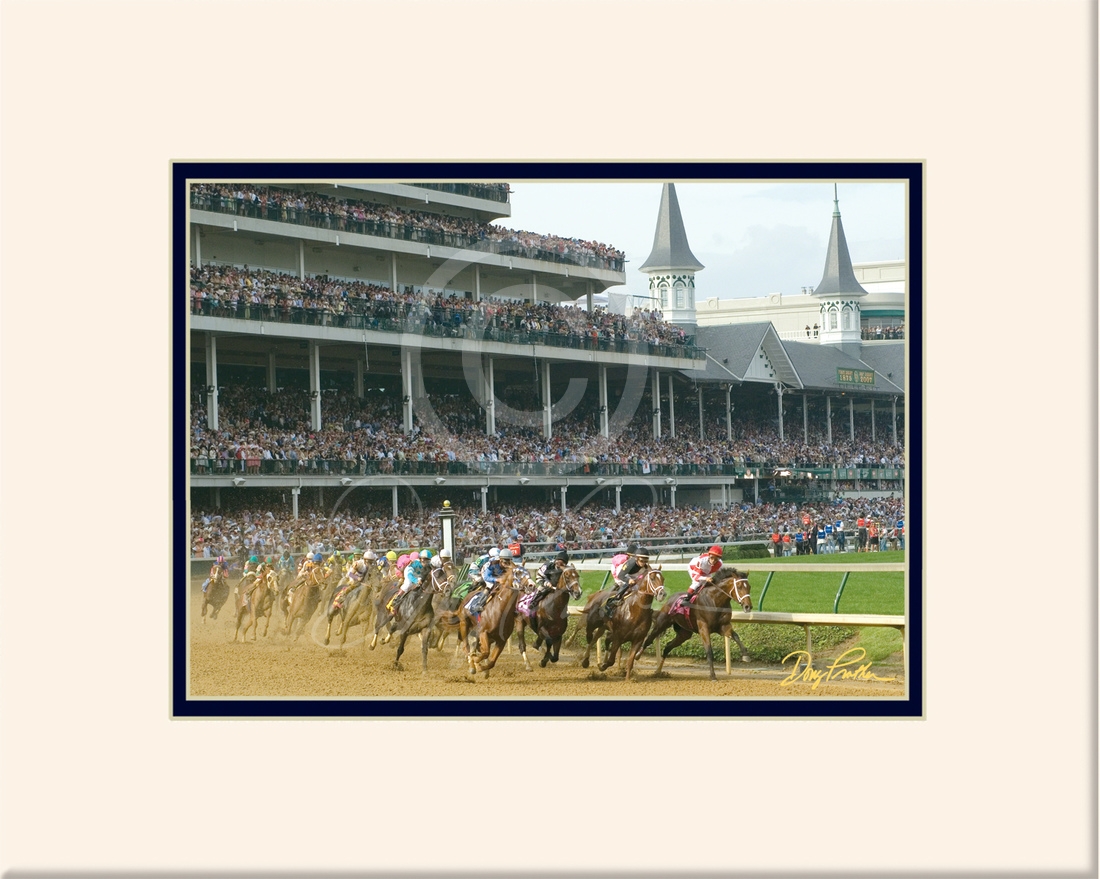 The first Saturday in May draws the attention of the world to Churchill Downs in Louisville and to this Classic of all horse races... The Kentucky Derby. The Kentucky Derby continuously draws a full field of the world's best 3-year-old Thoroughbreds, plus a packed grandstand and infield to witness this moment in racing history and the "fastest two minutes in sports".

Double Matted Mini Print with Gold Signature, fits 8" x 10" frame.


Doug Prather's Chromaluxe Process