"The Glory of Kentucky"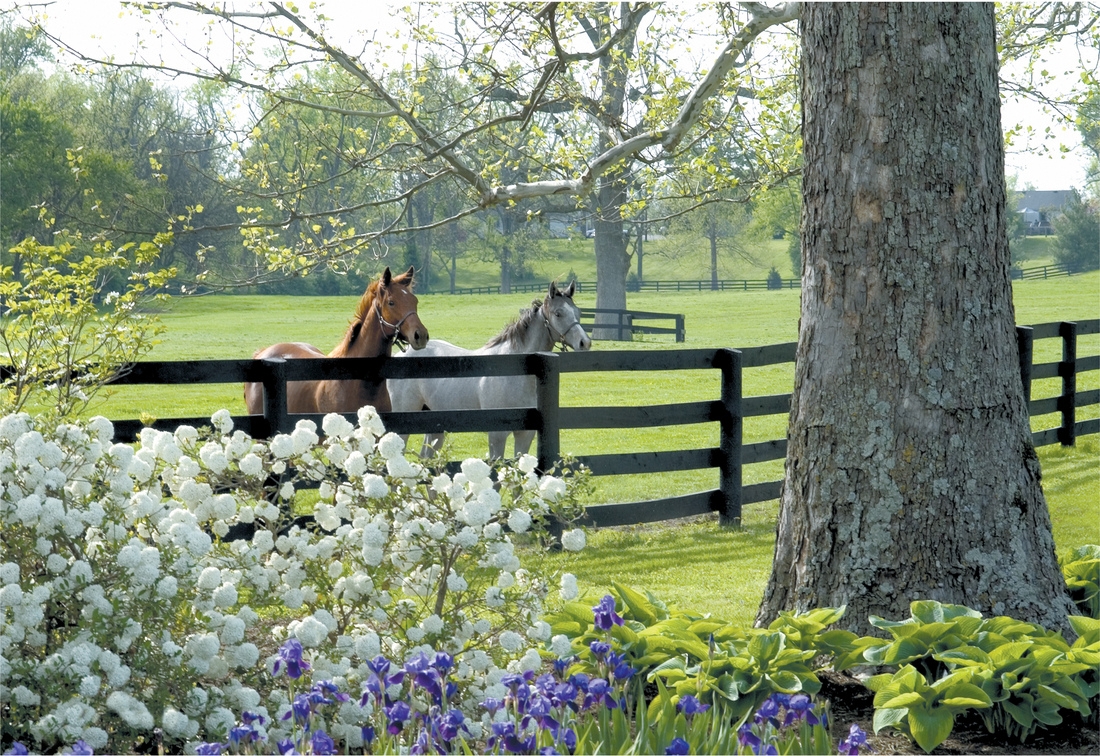 THE GLORY OF KENTUCKY, one of Doug's most popular prints, was photographed on Gainesway Farm in Lexington. On a bright spring day two young fillies curiously look over their paddock's traditional four plank horse fence. They are framed by beautiful flowering bushes, irises, hostas, and the base of a budding sycamore tree.

40" x 60"w x 5/8" Chromaluxe panel (Airport size)
This matte finish comes ready to hang. It is perfect with any decore with it's black matt edge which no need for framing. The unique photo imaging process shows off the amazing brilliance of Doug's artwork with unsurpassed durable color.


Doug Prather's Chromaluxe Process