"The Glory of Kentucky"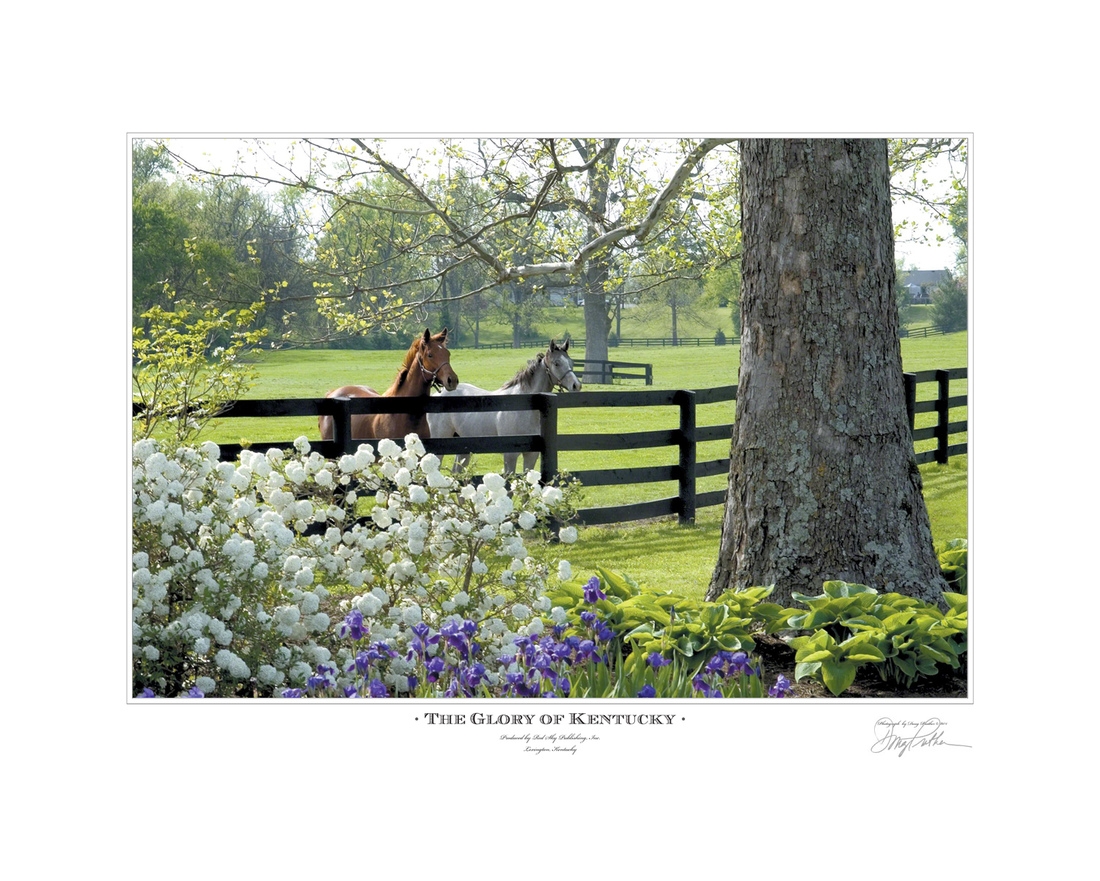 THE GLORY OF KENTUCKY was photographed on Gainesway Farm in Lexington. On a bright spring day two young fillies curiously look over their paddock's traditional four plank horse fence. They are framed by beautiful flowering bushes, irises, hostas, and the base of a budding sycamore tree.

Print Size: 20" x 25". Lithographic Art Print. S/N Edition of 2000.


Doug Prather's Chromaluxe Process