"Summer Pasture"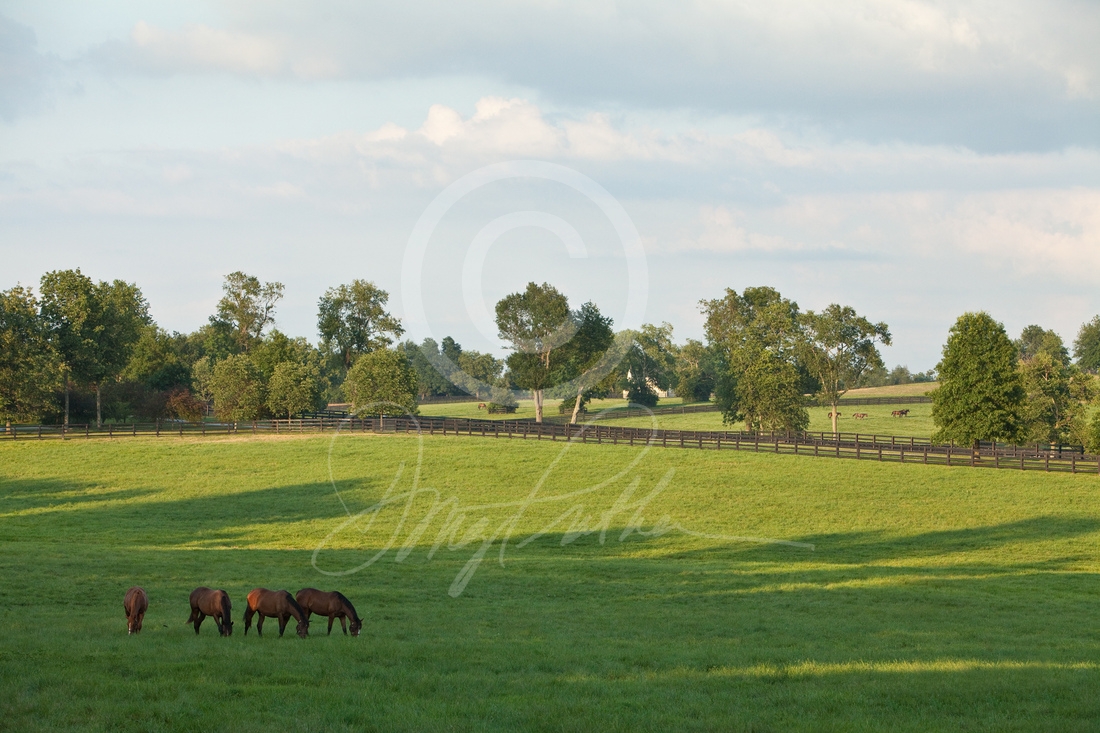 Late summer shadows drape across the lush paddocks of Pin Oak Stud on a beautiful June sunset.

40" x 60"w x 5/8" Chromaluxe panel (Airport size)
This matte finish comes ready to hang. It is perfect with any decore with it's black matt edge which no need for framing. The unique photo imaging process shows off the amazing brilliance of Doug's artwork with unsurpassed durable color.


Doug Prather's Chromaluxe Process