"Spring Afternoon"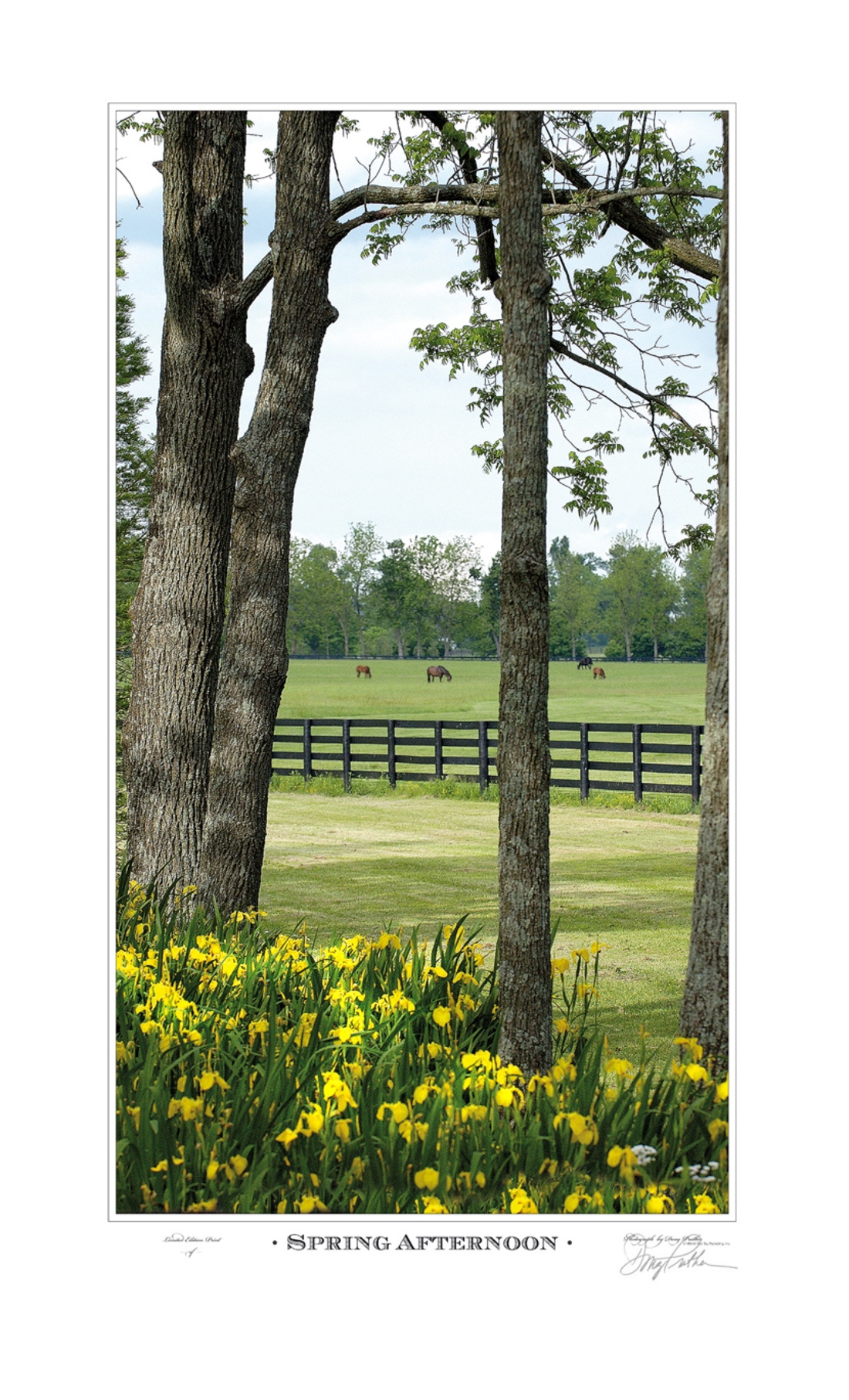 On a June afternoon on Gainesway Farm, mares graze in their paddock in the distance. In the foreground, yellow Flag Irises are in full bloom along a creek bed.

This vertical print is a prefect compliment to "Spring Morning".

Print Size: 25" x 16". Printed using museum grade archival inks and printed on 255 gram archival premium fine art velvet paper.
S/N Edition of 750.



Doug Prather's Chromaluxe Process