"Ocala Spring Paddock"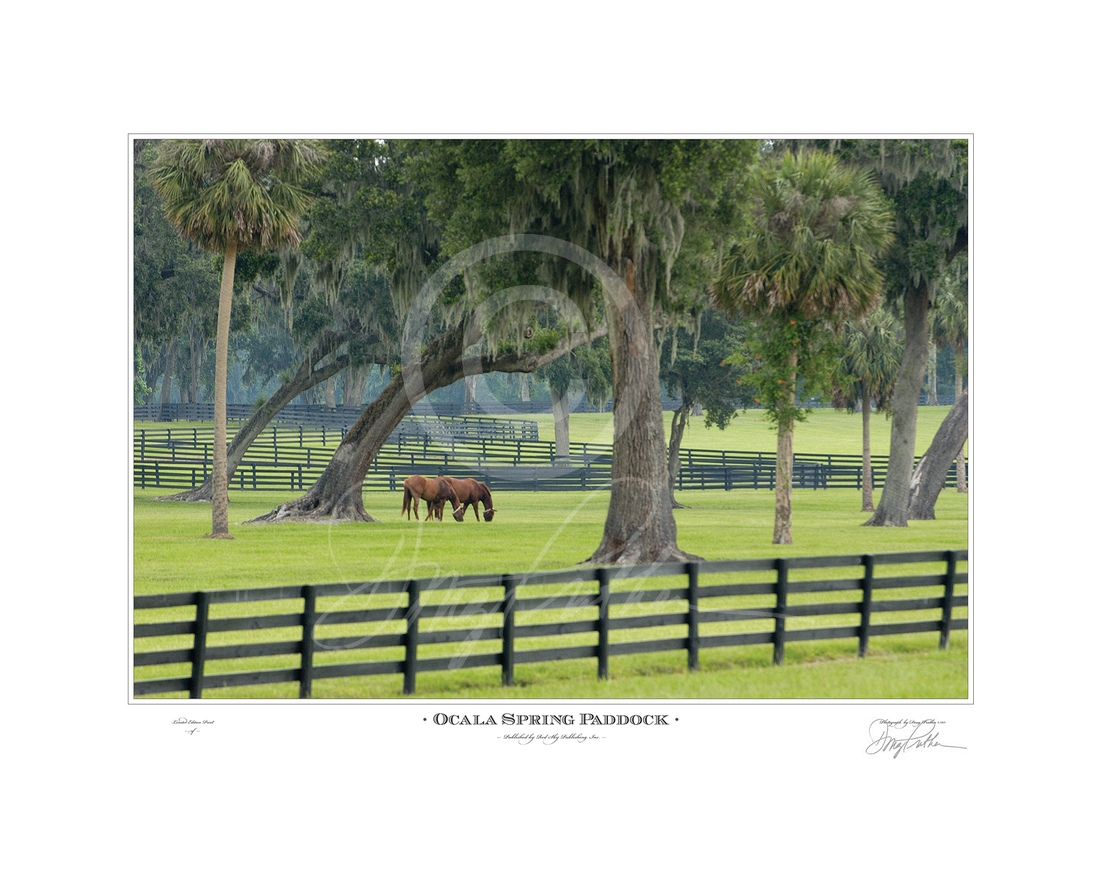 Two mares contently graze in their paddocks on under Spanish Moss laden trees and palm trees in the heart of Ocala horse country.

Print Size: 20" x 25". Printed using museum grade archival inks and printed on 255 gram archival premium fine art velvet paper.
S/N Edition of 1000.


Doug Prather's Chromaluxe Process