"Morning Paddock Light"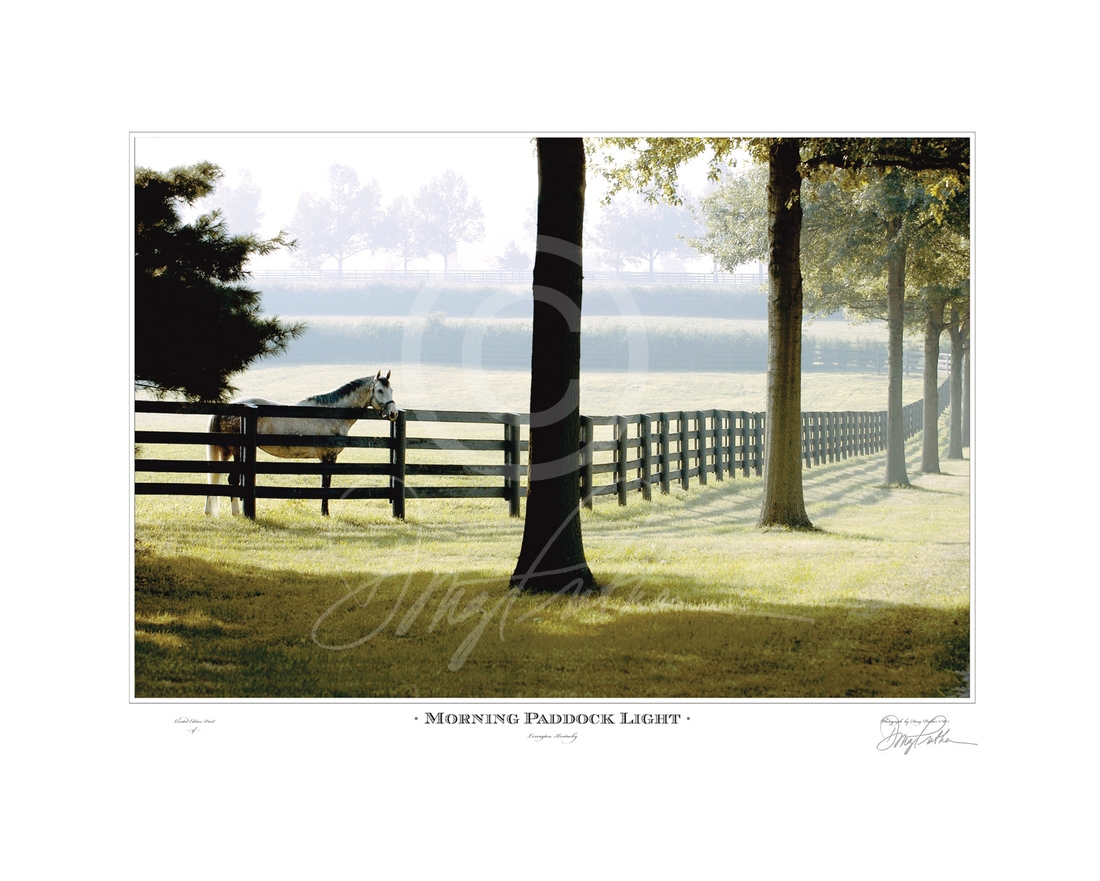 The Gray stallion, Buddha, serenely gazes over his paddock fence in the early morning haze. The warm August days and cool nights cast a dream-like morning haze in the stallion paddocks of Hill 'n Dale Farm in Lexington.

Print Size: 20" x 25". Printed using museum grade archival inks and printed on 255 gram archival premium fine art velvet paper.
S/N Edition of 2000.



Doug Prather's Chromaluxe Process