"Misty Morning"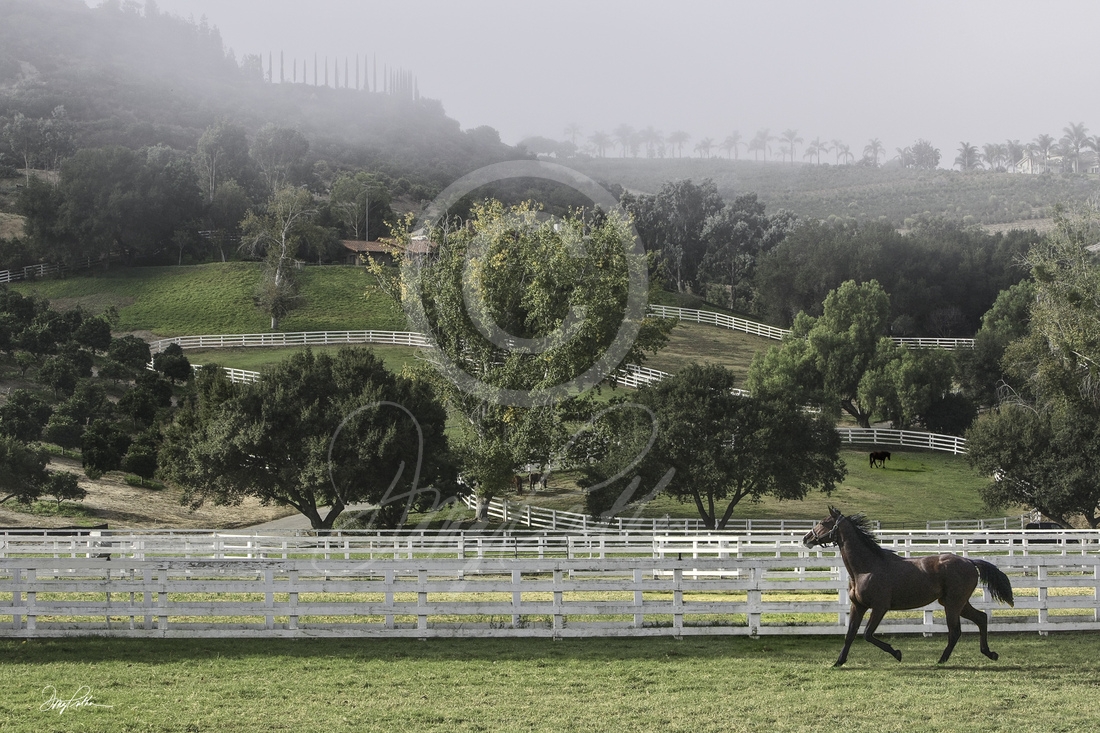 MISTY MORNING. A colt trots briskly after he has been released into his horse paddock on a Thoroughbred farm near San Luis Rey Race Track in Bonsai. The, June Glooms, fog are about to give way to reveal a beautiful day in southern California.

40" x 60"w x 5/8"d Signed Fine Art Panel (Borderless).

This matte finish comes ready to hang. It is perfect with any decor with it's black matte edge and no need for framing. This unique process shows off the amazing brilliance of Doug's artwork with unsurpassed durable color.

Custom sizes & installations available upon request.

NOTE: See our short video at the bottom of this page that explains Doug's special art Process.


Doug Prather's Chromaluxe Process