"La Levade"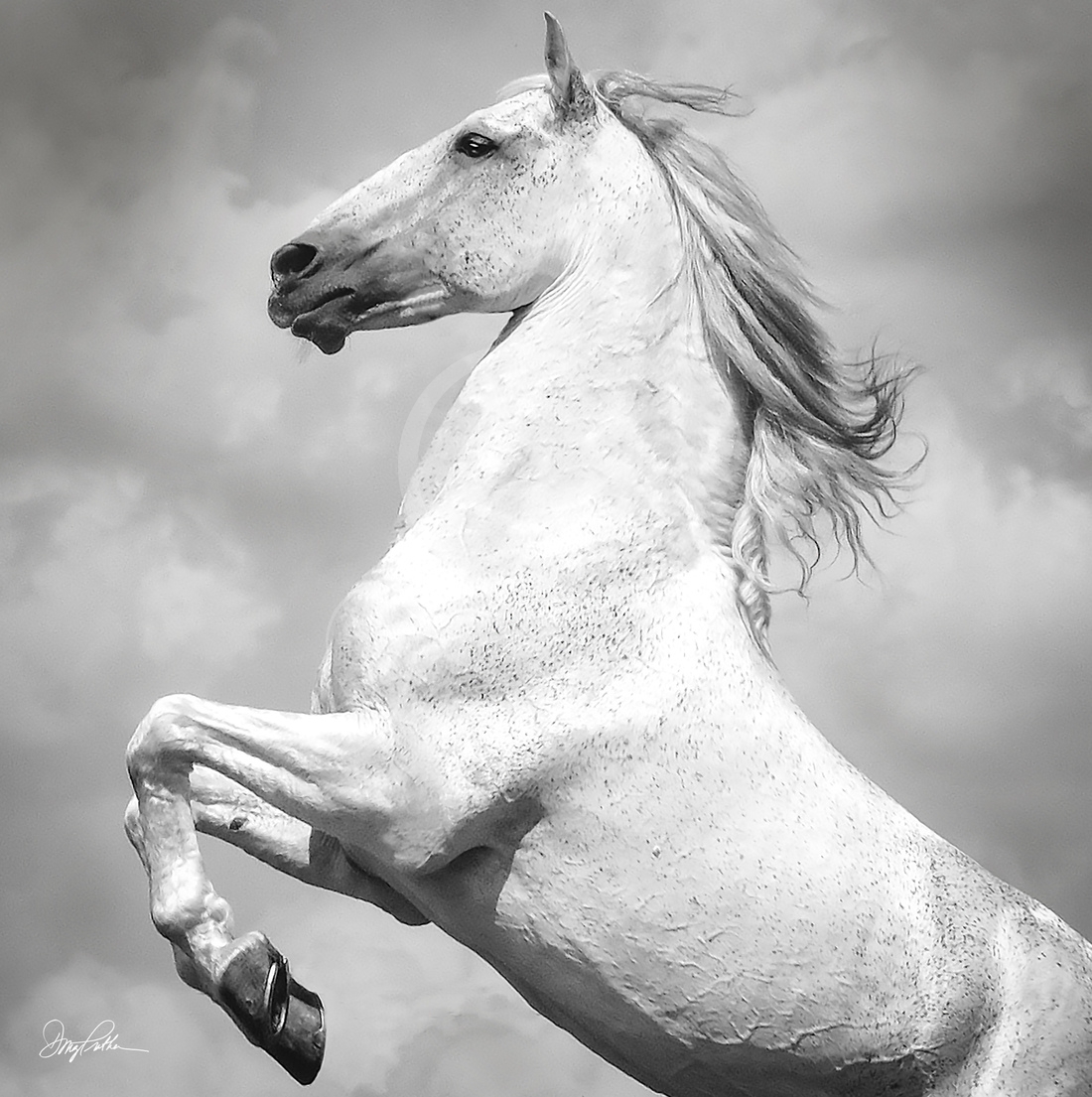 The levade ("La Levade") is a special movement where the horse is balanced on its haunches at a 45 degree angle from the ground. It requires great control & balance, and is very difficult. This and other skills, originally needed, learned and trained for date back to the Renaissance when they were to be used in
warfare. The Levade is used as one of the multiple disciplines displayed by the Famous, "Spanish Riding School" in Vienna, Austria. This "must see" show is done with Lipizzaners, a white breed descended from the Andalusian.

36" x 36" x 5/8" Signed Fine Art Black & White Chromaluxe Art Panel

This matte finish comes ready to hang. It is perfect with any decore with it's black matte edge and no need for framing. This unique process shows off the amazing brilliance of Doug's artwork with unsurpassed durable color.

Custom sizes & installations available upon request.

NOTE: See our short video at the bottom of this page that explains Doug's Chromaluxe Process.


Doug Prather's Chromaluxe Process