"Late Bluegrass Afternoon"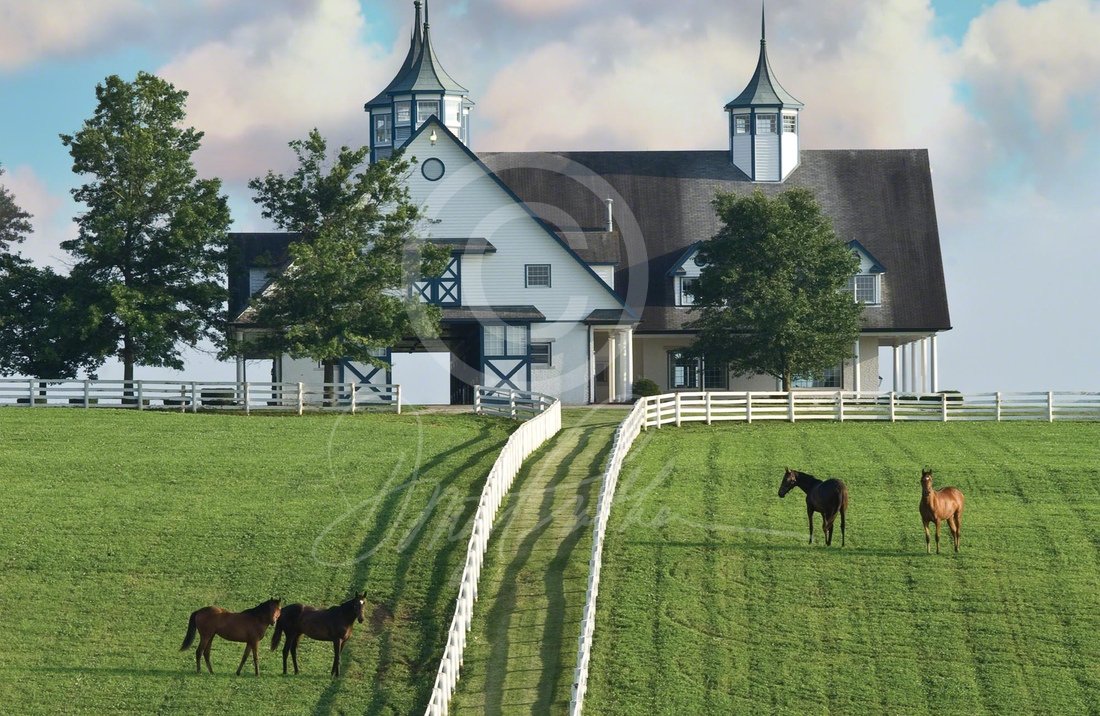 Late Bluegrass Afternoon. Thoroughbred yearling fillies graze in a sun drenched paddock following a summer shower. Fluffy afternoon clouds frame the famous Manchester Farm barn along Van Meter Rd., just next to Keeneland Racecourse in Lexington, Ky.

24"h x 36"w x 5/8"d Chromaluxe Board (Borderless). This matte finish comes ready to hang. It is perfect with any decore with it's black matte edge and no need for framing. This unique process shows off the amazing brilliance of Doug's artwork with unsurpassed durable color.

Custom sizes & installations available upon request.


Doug Prather's Chromaluxe Process