"Kentucky Spring"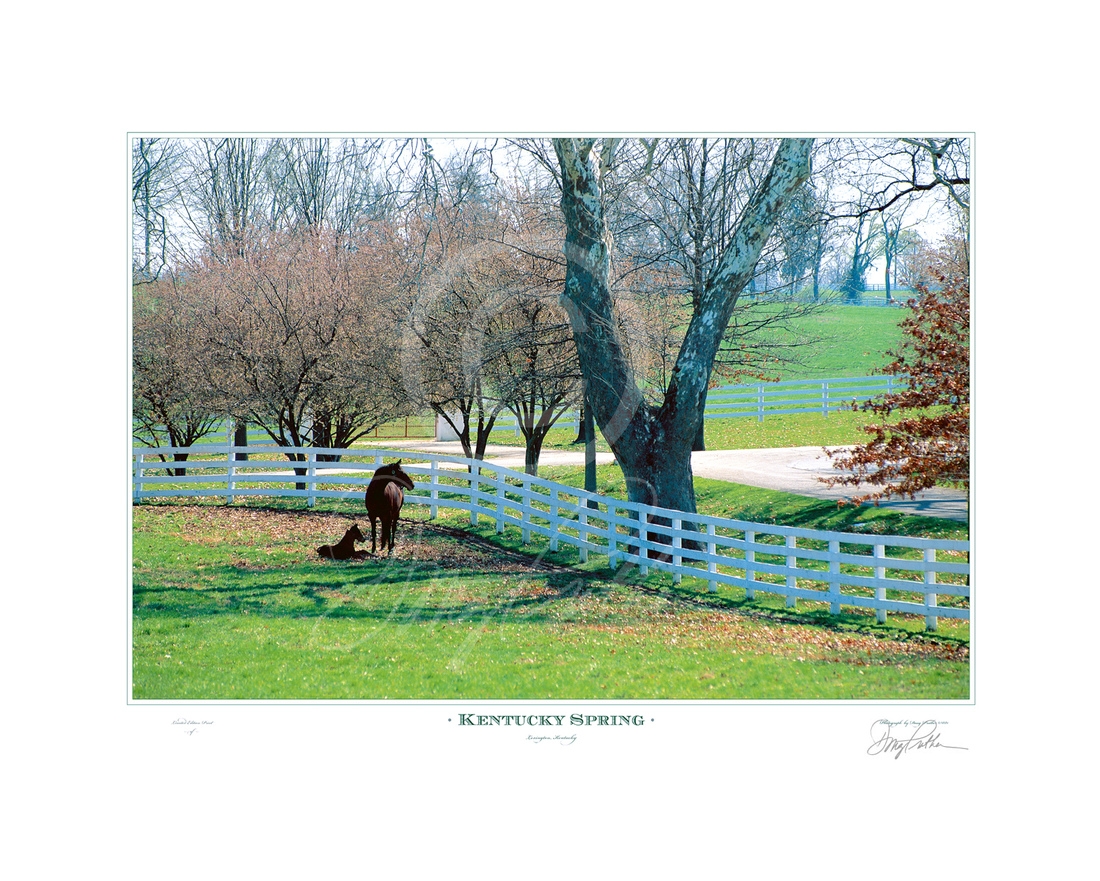 Kentucky Spring. On foal rests in the shade of a sycamore tree on a beautiful spring day at Calumet Farm in Lexington. The famous white fences frame and budding trees help frame the filly lying on the lush green Bluegrass paddock.

Print Size: 20" x 25". Printed using museum grade archival inks and printed on 255 gram archival premium fine art velvet paper.
S/N Edition of 2000.



Doug Prather's Chromaluxe Process