"Kentucky Legacy "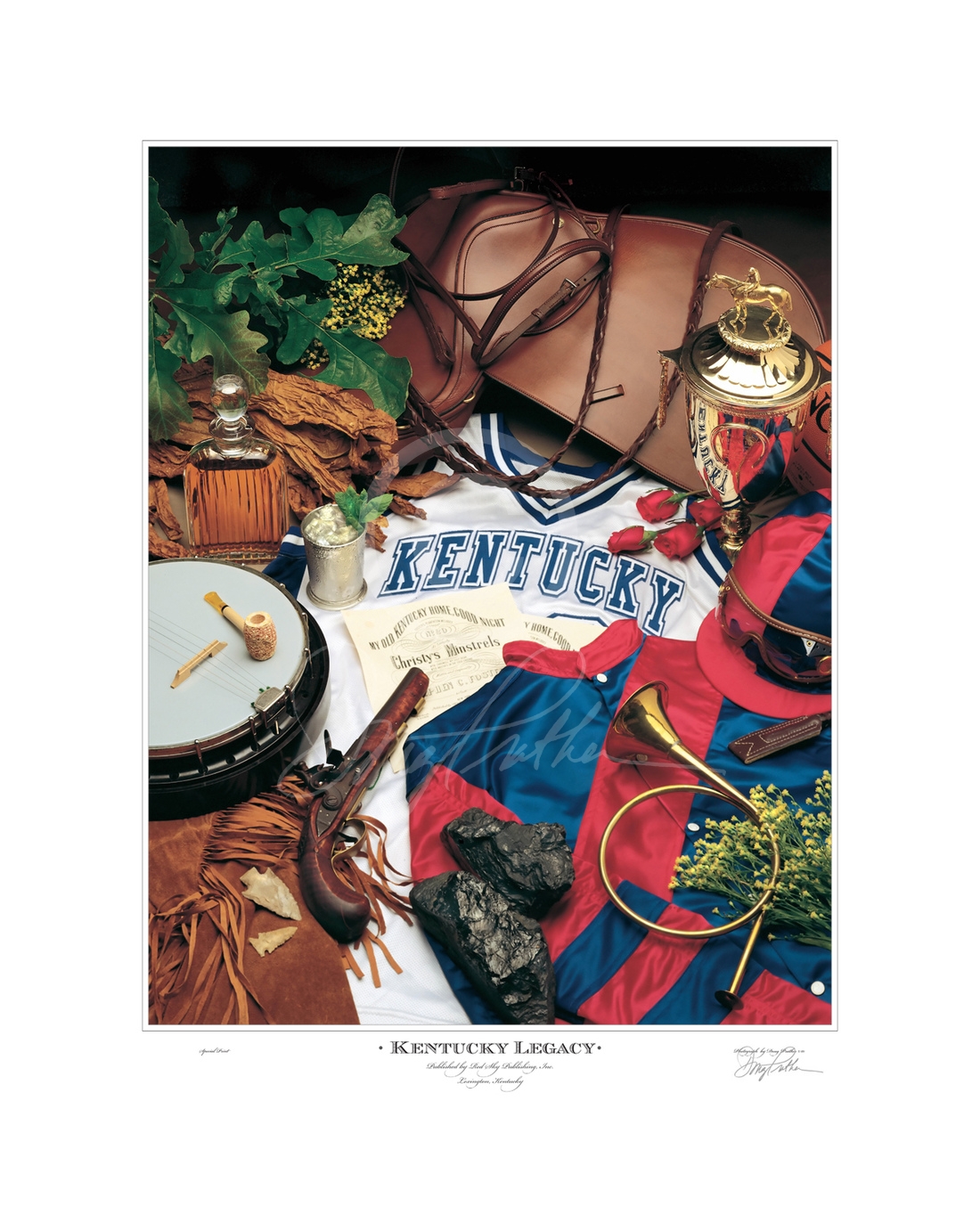 Kentucky Legacy. A beautiful still life filled with authentic memorabilia of Kentucky life: a Kentucky Derby Trophy (Proud Clarion), Derby roses, a mint julep in a traditional silver julep cup, jockey racing silks, cap, whip, saddle and a fox horn to represent horse country, a U.K. basketball and jersey (Ron Mercer's), the first printing of the state song, "My Old Kentucky Home" by Stephen Foster, the state tree (Tulip Poplar) and flower (Goldenrod), a "hand" of tobacco, a decanter of Bourbon, coal, flintlock pistol, arrowheads, buckskin jacket, corncob pipe and banjo for our world famous "Bluegrass" music.

Print Size: 18" x 24".
Signed Lithographic Art Print.
Artist Edition.


Doug Prather's Chromaluxe Process