"Keeneland Starting Gate"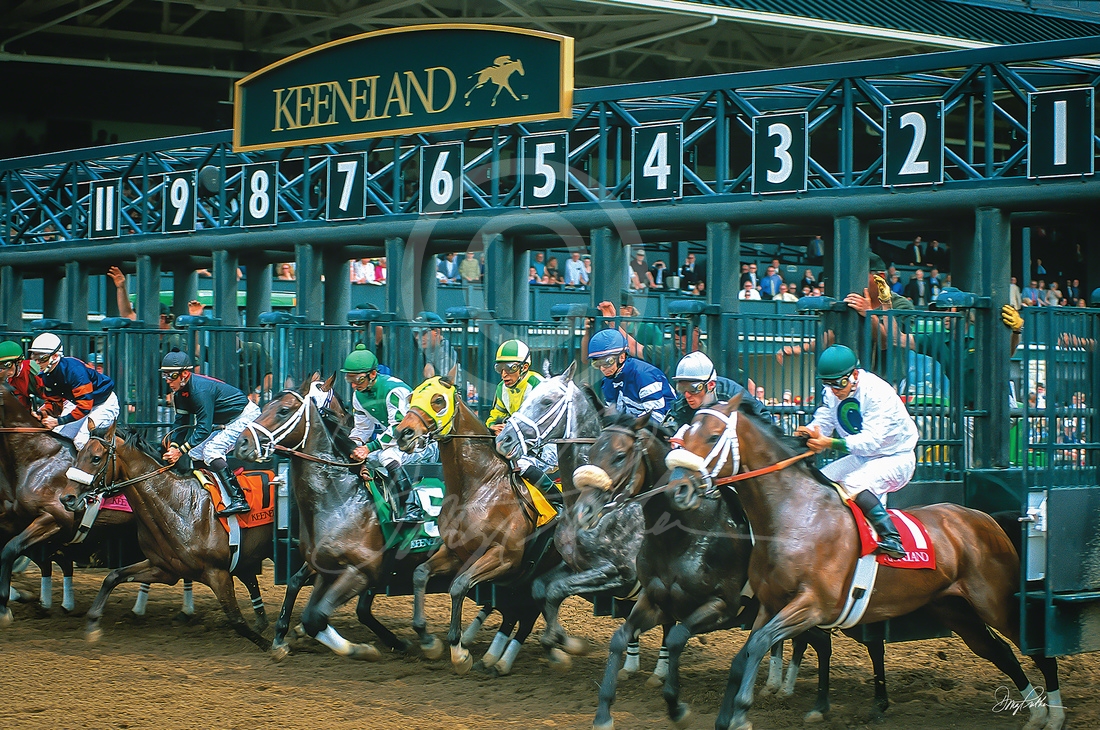 Powerful Thoroughbred horses strain, their jockeys hold on tight, riding in colorful silks. A horse race at the famous Spring Meet Keeneland Race Course, in the heart of the Bluegrass, Lexington, Kentucky.

40"h x 60"w x 5/8"d Chromaluxe Board (Airport Size). This matte finish comes ready to hang. It is perfect with any decore with it's black matte edge and no need for framing. This unique process shows off the amazing brilliance of Doug's artwork with unsurpassed durable color.

Custom, unique, and imaginative installation sizes are available upon request!

NOTE: Watch our short video below which explains Doug's Chromaluxe Process.


Doug Prather's Chromaluxe Process