"Keeneland Morning Workout"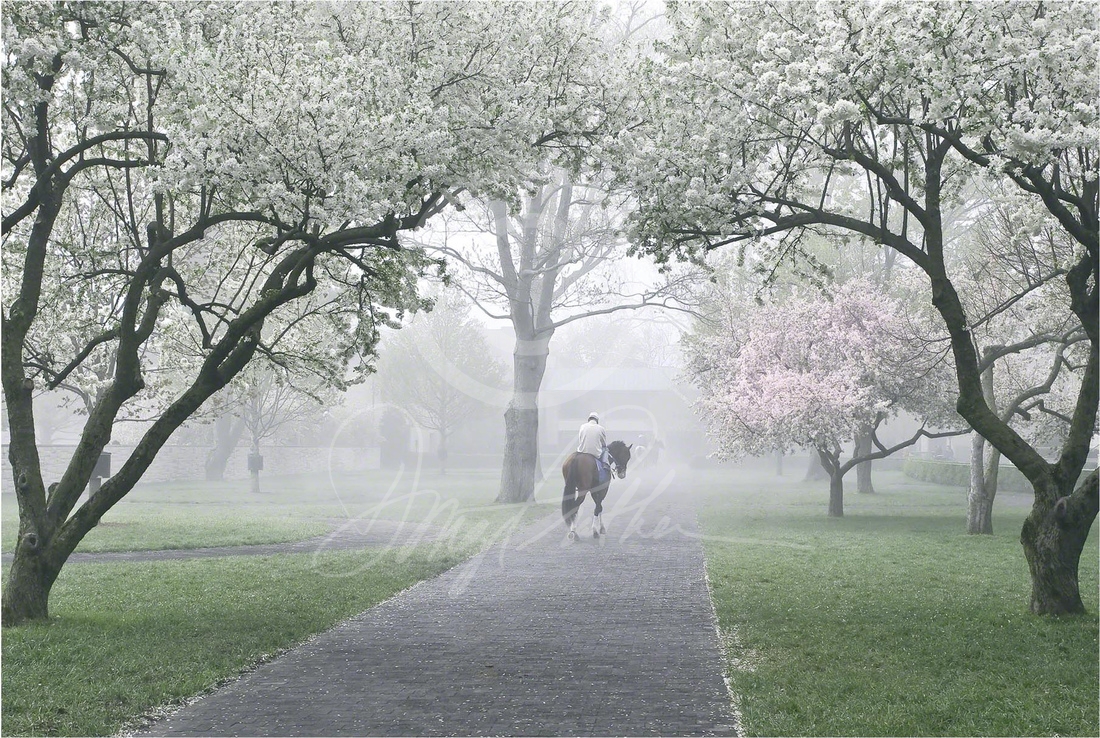 A Thoroughbred image of multiple spring pastel colors contrasted against the jagged saddling paddock tree trunks creating a natural arch frame. "Keeneland Morning Workout" is a print that must be seen to be fully appreciated. Its subtle colors and beauty are a true work of art. Anyone who has enjoyed the beauty of Keeneland's Racecourse in Lexington, KY, will appreciate this special print.

...It is a slice in time that no longer exists.

40"h x 60"w x 5/8"d Chromaluxe Board (Airport Size)
This matt finish comes ready to hang. It is perfect with any decore with it's black matt edge and no need for framing. This unique process shows off the amazing brilliance of Doug's artwork with unsurpassed durable color.

Custom sizes & installations available upon request.

NOTE: See our short video at the bottom of this page that explains Doug's Chromaluxe Process.


Doug Prather's Chromaluxe Process