"Keeneland In Bloom"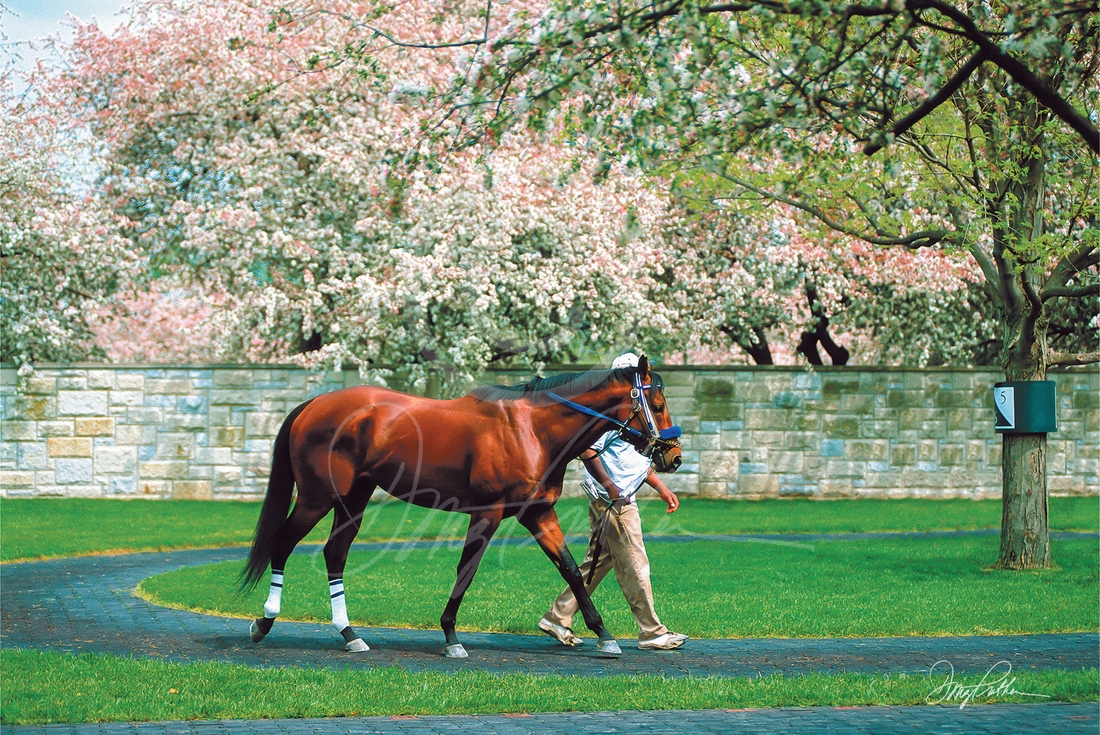 A Thoroughbred is quietly hot walked in the in the Keeneland Race Course saddling paddock prior to his race during the annual Spring Meet in Lexington, KY. The beautilful budding pink crab apple trees, in full bloom, seem to adorn this horse a winner, even before it runs. Keeneland is one of the most beautiful and yet important race tracks in the world, drawing the finest racehorses to the two annual meetings in the spring and fall.

24"h x 36"w x 5/8"d Signed Fine Art Panel (Borderless).
This matte finish comes ready to hang. It is perfect with any decor with it's black matte edge and no need for framing. This unique process shows off the amazing brilliance of Doug's artwork with unsurpassed durable color.

Custom sizes & installations available upon request.

NOTE: See our short video at the bottom of this page that explains Doug's special art Process.


Doug Prather's Chromaluxe Process