"Grazing Together"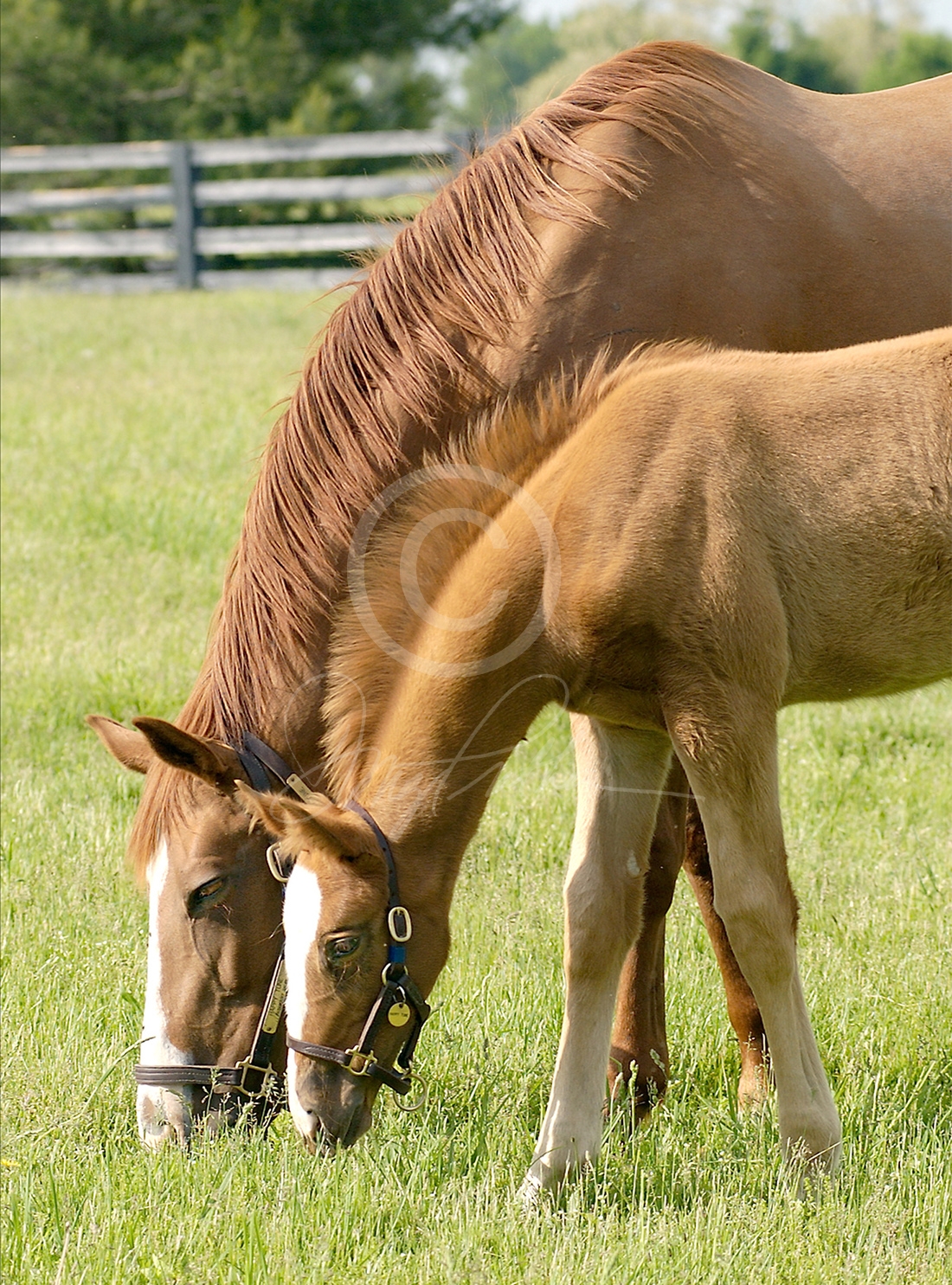 Grazing Together. A Thoroughbred mare and her near identical chestnut foal with white blaze graze in their lush paddock at Ashford Stud/Coolmore America on a bright spring day in the Bluegrass.

60w x 40"w x 5/8"d Vertical Chromaluxe Board (Airport Size)
This matte finish comes ready to hang. It is perfect with any decore with it's black matte edge and no need for framing. This unique process shows off the amazing brilliance of Doug's artwork with unsurpassed durable color.


Doug Prather's Chromaluxe Process