"Grazing In The Fog"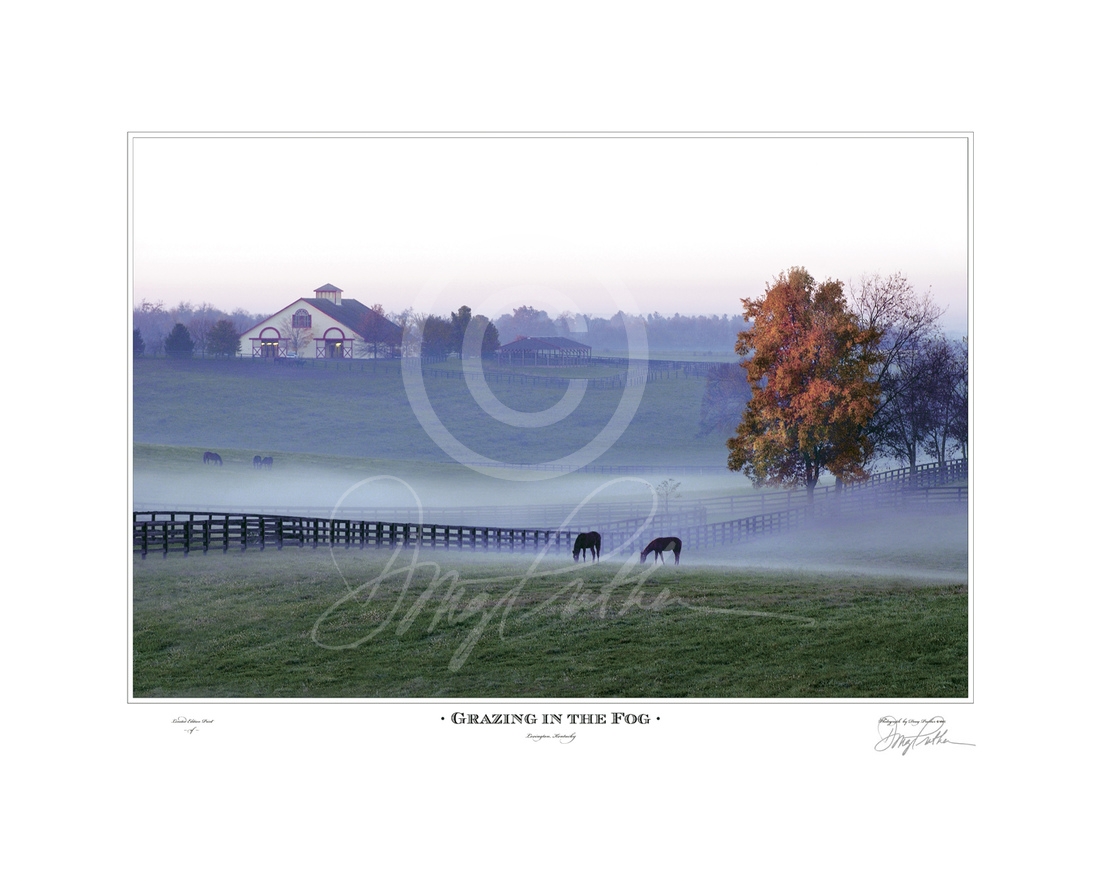 Grazing In The Fog. Pairs of Thoroughbred weanlings graze contently on a crisp fall morning on Ramsey Farm along Catnip Hill Pike. The Fall leaves are turning a golden color on the trees and the paddock bottoms are filled with a low lying morning fog.

Print Size: 20" x 25". Printed using museum grade archival inks and printed on 255 gram archival premium fine art velvet paper.
S/N Edition of 2000.



Doug Prather's Chromaluxe Process