"Grazing By The Lake"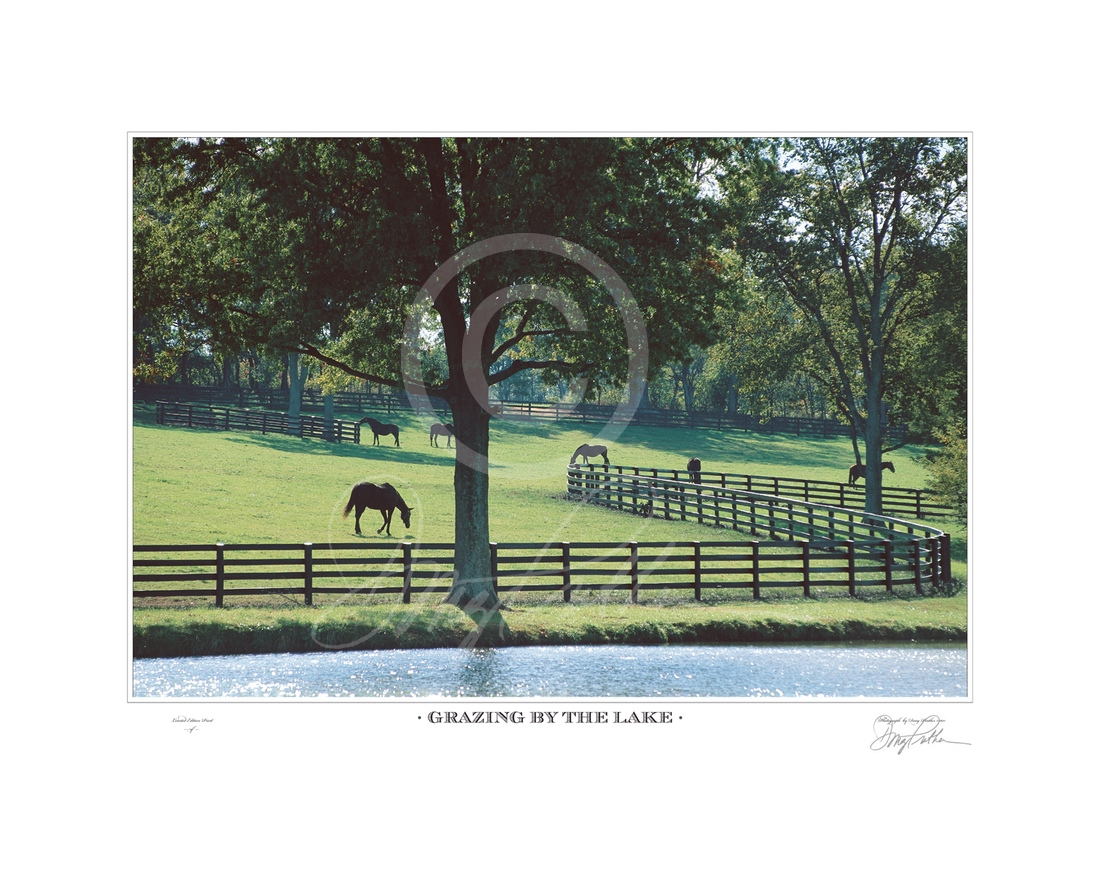 Grazing By The Lake. Mares graze contently in their hillside paddock on a warm summer's day. The signature black paddock's Thoroughbred horse fences curve gracefully around the glimmering lake's edge.

Print Size: 20" x 25". Printed using museum grade archival inks and printed on 255 gram archival premium fine art velvet paper.
Signed/Numbered Fine Art Edition of 1000.



Doug Prather's Chromaluxe Process