"Gazing Over The Stone Wall"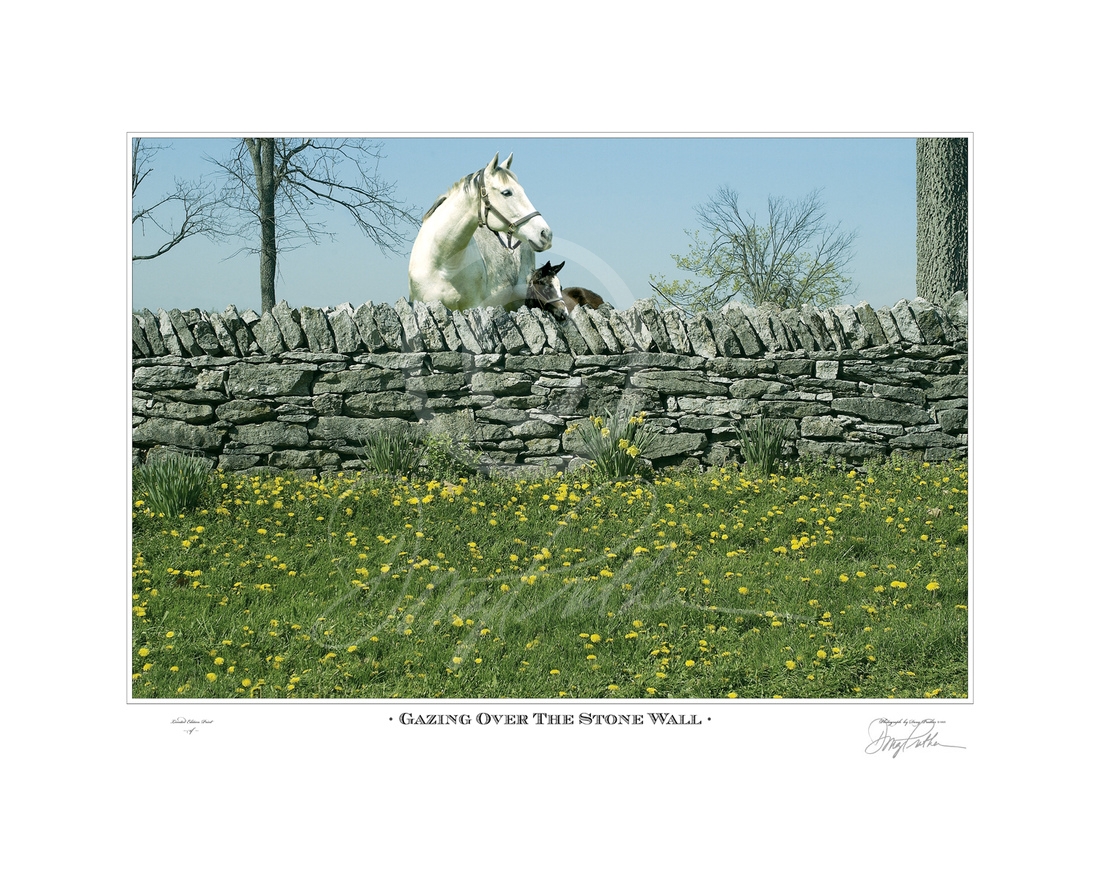 Gazing Over The Stone Wall. On a bright spring morning, a new-born Thoroughbred foal & her mother look over the famous stone field fences of the Bluegrass. These stone walls were hand laid without mortar by skilled Irish and Scotch stone masons in the 1800's.

Print Size: 20" x 25". Printed using museum grade archival inks and printed on 255 gram archival premium fine art velvet paper.
S/N Edition of 750.


Doug Prather's Chromaluxe Process