"Fresh April Snow"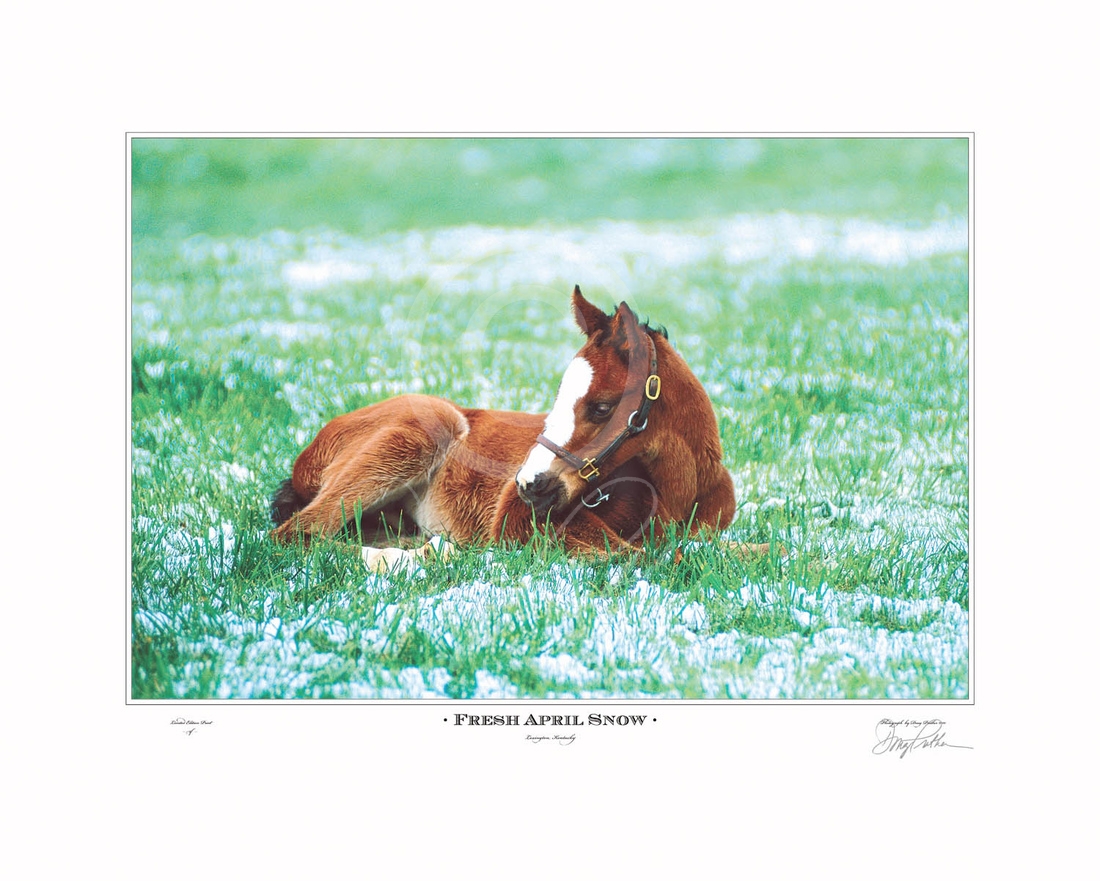 Fresh April Snow. A new-born foal rests contently in her horse paddock. The Thoroughbred foal's fuzzy coat helps protect her from the cold. The emerald green color of newly sprouted Blugrass contrasts with the light dusting of freshly fallen April snow that was photographed on the famous Calumet Farm, Lexington, KY.

Print Size: 20" x 25". Printed using museum grade archival inks and printed on 255 gram archival premium fine art velvet paper.
S/N Edition of 2000.


Doug Prather's Chromaluxe Process