"Fall Flowers and Leaves"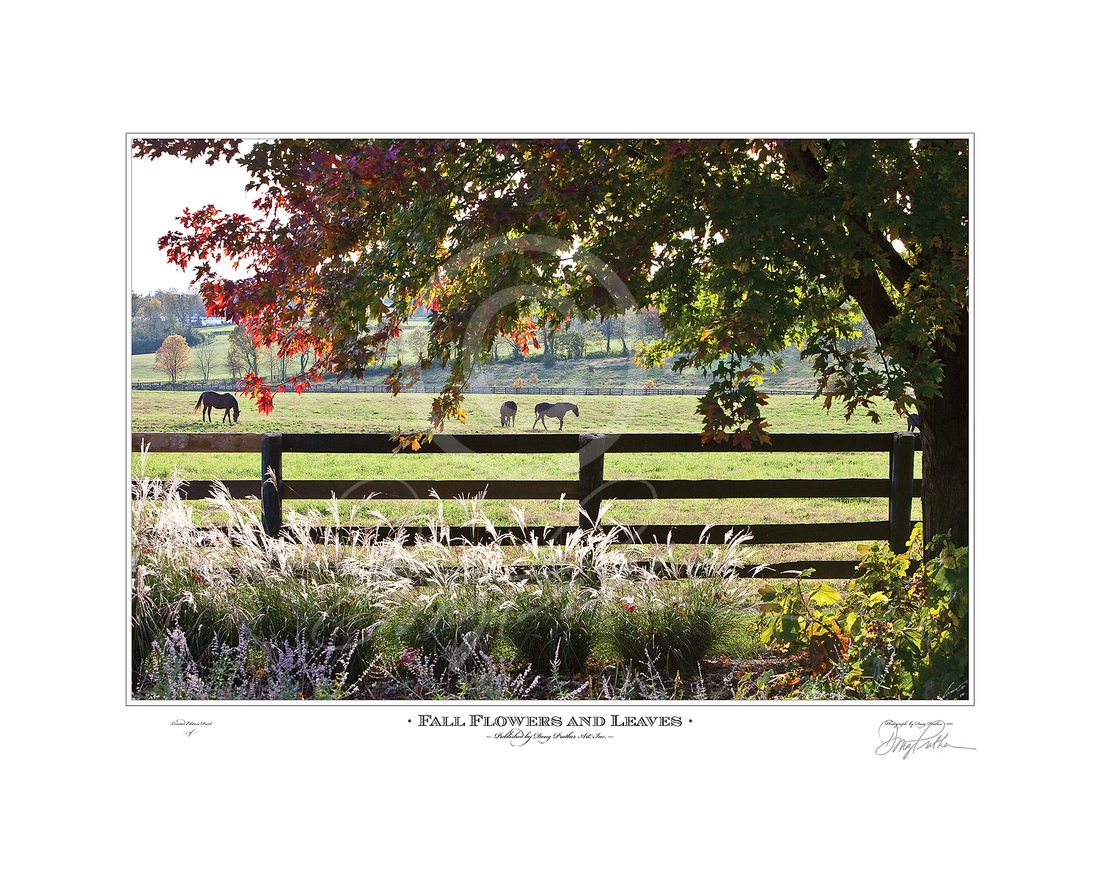 Fall Flowers & Leaves, a Throughbred horse art print. Mares graze in their paddock as the late afternoon light highlights the bright flowers and golden leaves of a fall day in the Bluegrass. Gainesway horse Farm, Lexington, KY

Print Size: 20" x 25". Printed using museum grade archival inks and printed on 255 gram archival premium fine art velvet paper.
S/N Edition of 750.


Doug Prather's Chromaluxe Process