"Etched In Stone"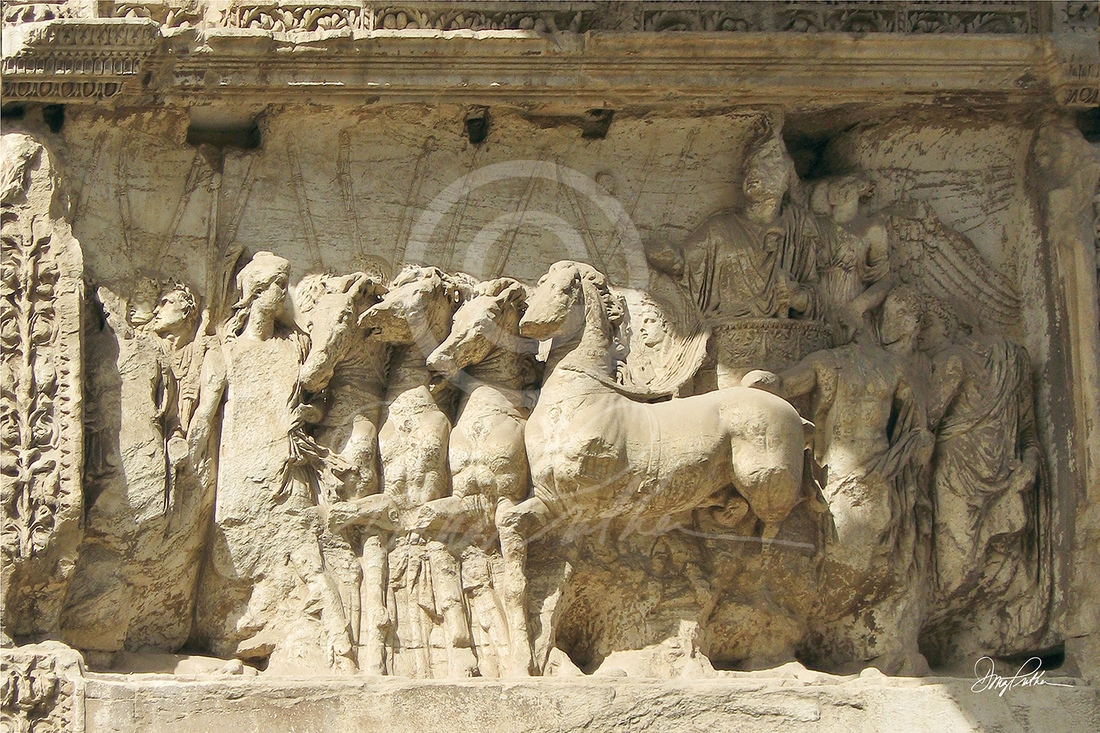 Detail of war horses parading inside the Arch of Titus in Ancient Rome, Italy.
The Arch was built in 82 AD as a tribute to Emperor Titus. It is located in the heart of the Roman Forum, sitting alongside the once-thriving center city street of the Roman Empire.

40"h x 60"w x 5/8"d Signed Fine Art Panel (Borderless).

This matte finish comes ready to hang. It is perfect with any decore with it's black matte edge and no need for framing. This unique process shows off the amazing brilliance of Doug's artwork with unsurpassed durable color.

Custom sizes & installations available upon request.

NOTE: See our short video at the bottom of the page that explains Doug's Chromaluxe Process.


Doug Prather's Chromaluxe Process