"Early Morning Roundup"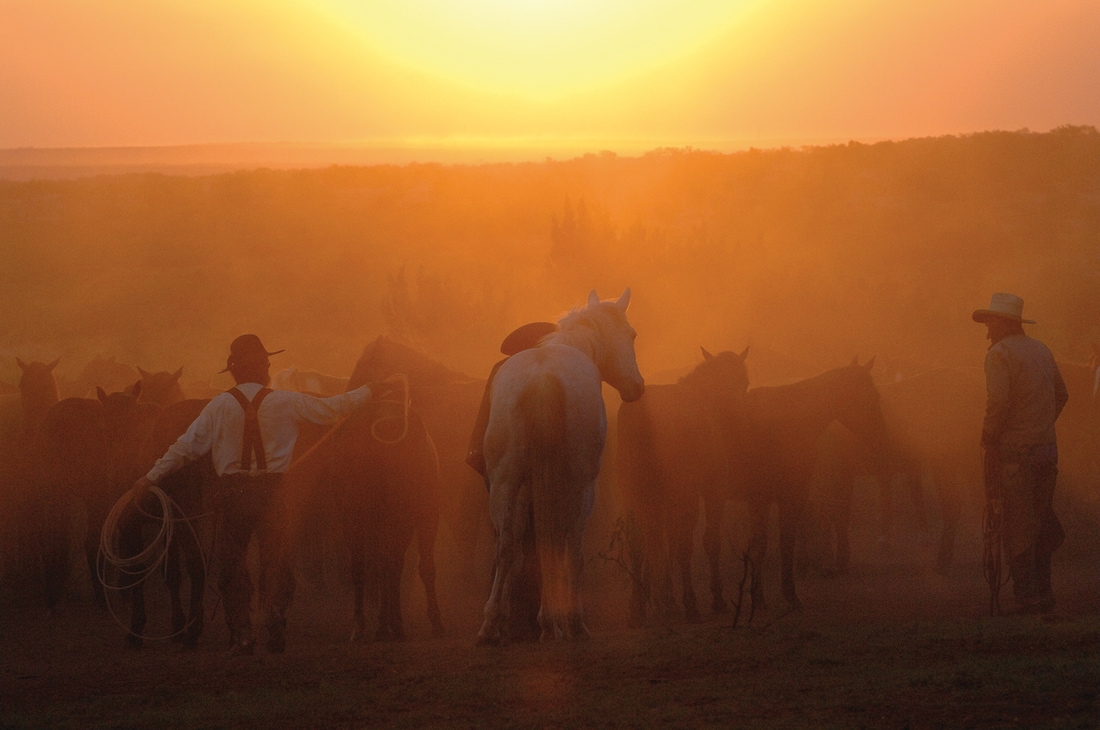 Early Morning Roundup. The Remuda Texas cowboys start to roundup and saddle their horse mounts for the day of rangling & cattle branding on the Pitchfork Ranch outside Guthie, Texas. As the sun rises and dust stirs, the horse and rider scene turns to a golden yellow painter's hue.

Print Size: 24" x 36". Printed using museum grade archival inks and printed on 260 gram archival premium fine art velvet paper. Signed Artist Edition.


Doug Prather's Chromaluxe Process