"The Coming of Spring"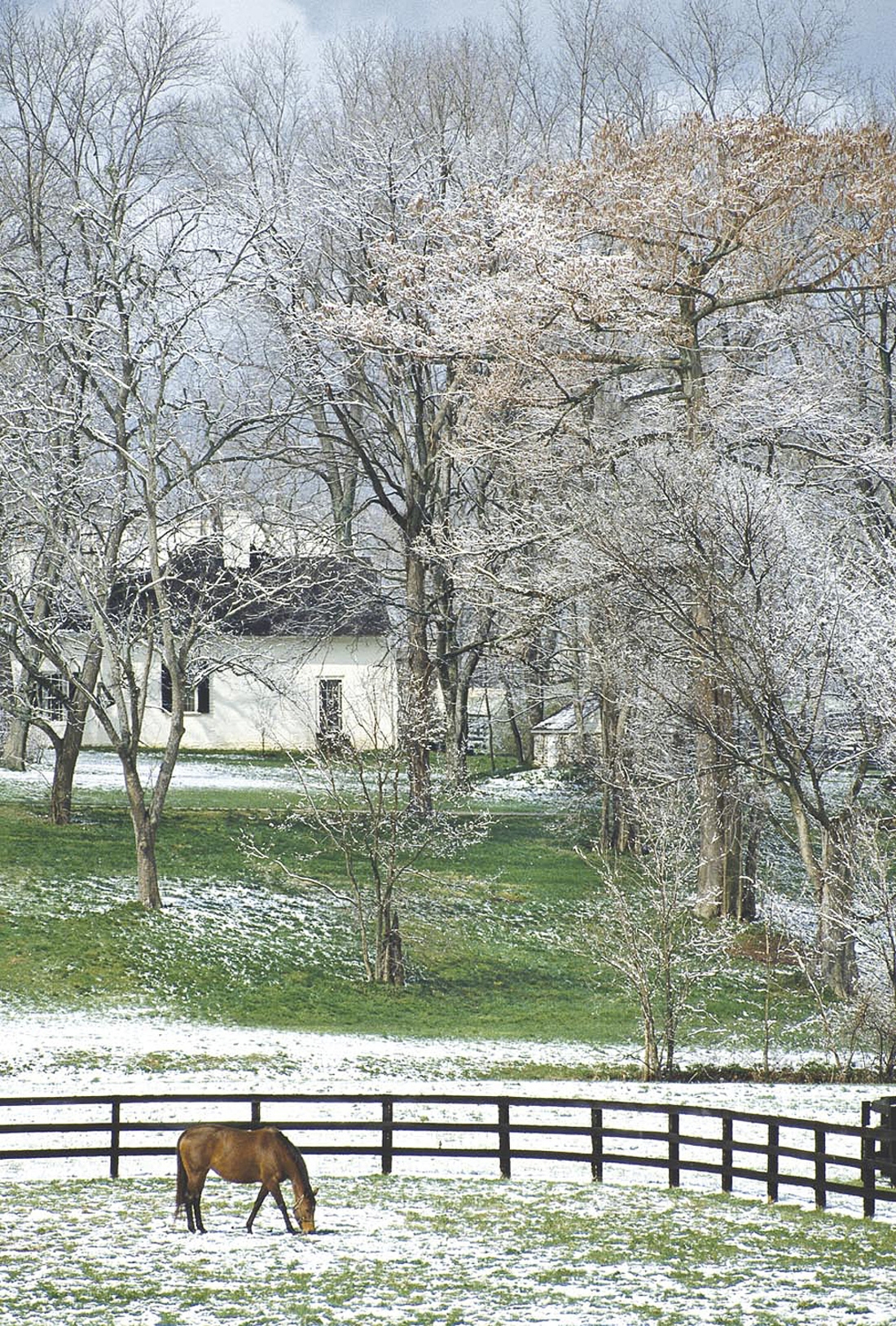 The Coming of Spring. This special image was photographed in early April on the historic Airdrie Stud located on Old Frankfort Pike, outside Midway. This photograph captures a mare in her paddock just between snow showers. Airdrie's early 1800's spring house, lit up by the sun, rises over emerald green bluegrass and snow. Old oaks that surround the building still hold tightly to their leaves giving the illusion of pink spring blossoms. The Limited Edition Print Has SOLD OUT and is highly sought out by collectors.

Print Size: 24" x 36". Printed using museum grade archival inks and printed on 260 gram archival premium fine art luster paper. Signed Artist Edition.


Doug Prather's Chromaluxe Process