"Color Splash"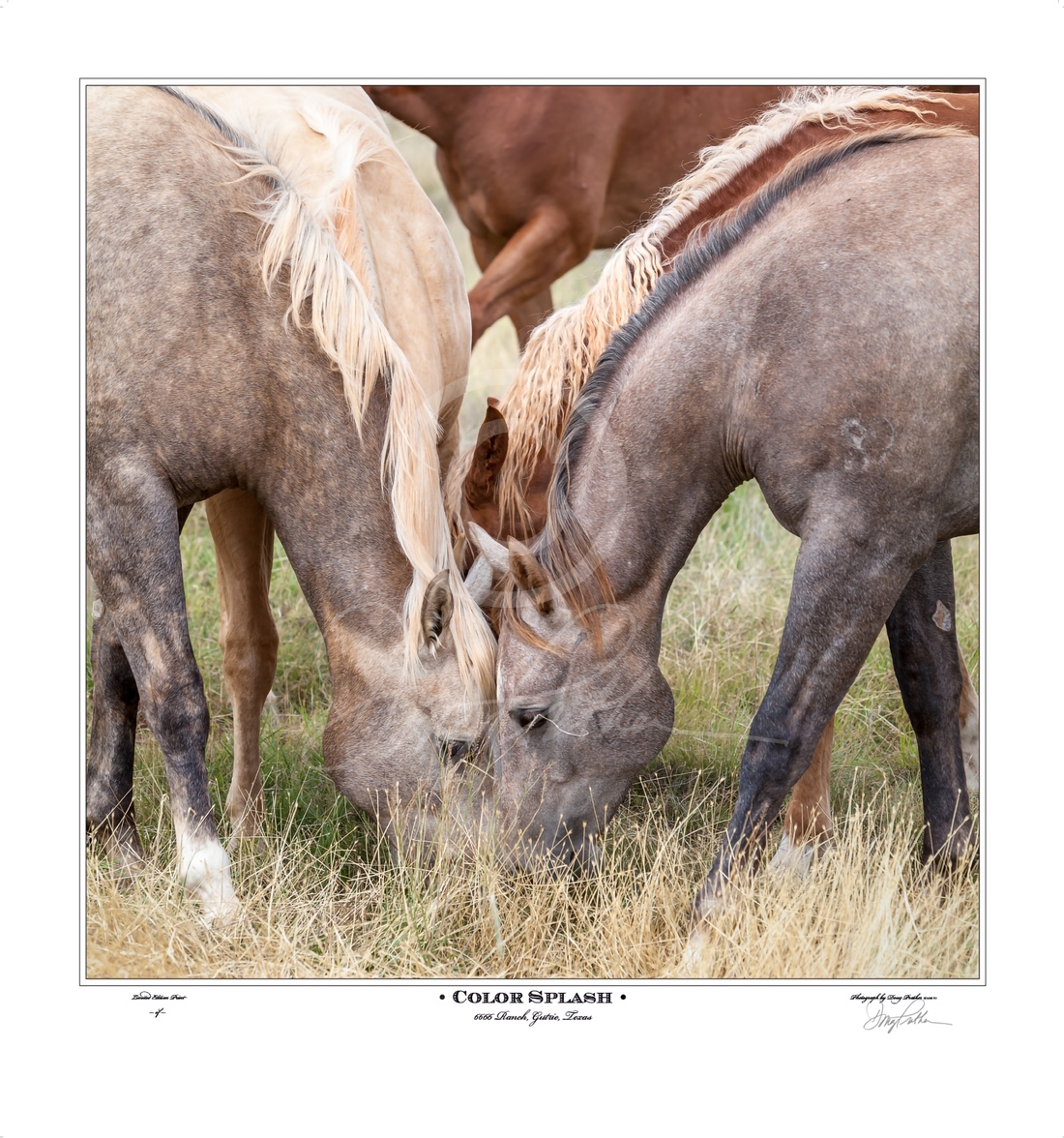 Five multi-colored quarter horses graze on Remuda grass and some feed on the famous 6666 Ranch in Guthrie, Texas.

The 6666 Ranch is a leading producer of the world's finest quarter horses in all disciplines: racing, working/ranching/cutting; showing, reining, barrel racing and other many quarter horse sports.

20"w x 21.5"h Printed using museum grade archival inks and printed on 255 gram archival premium fine art velvet paper.

Signed and numbered Edition of 750.


Doug Prather's Chromaluxe Process