"White Bluegrass Fences"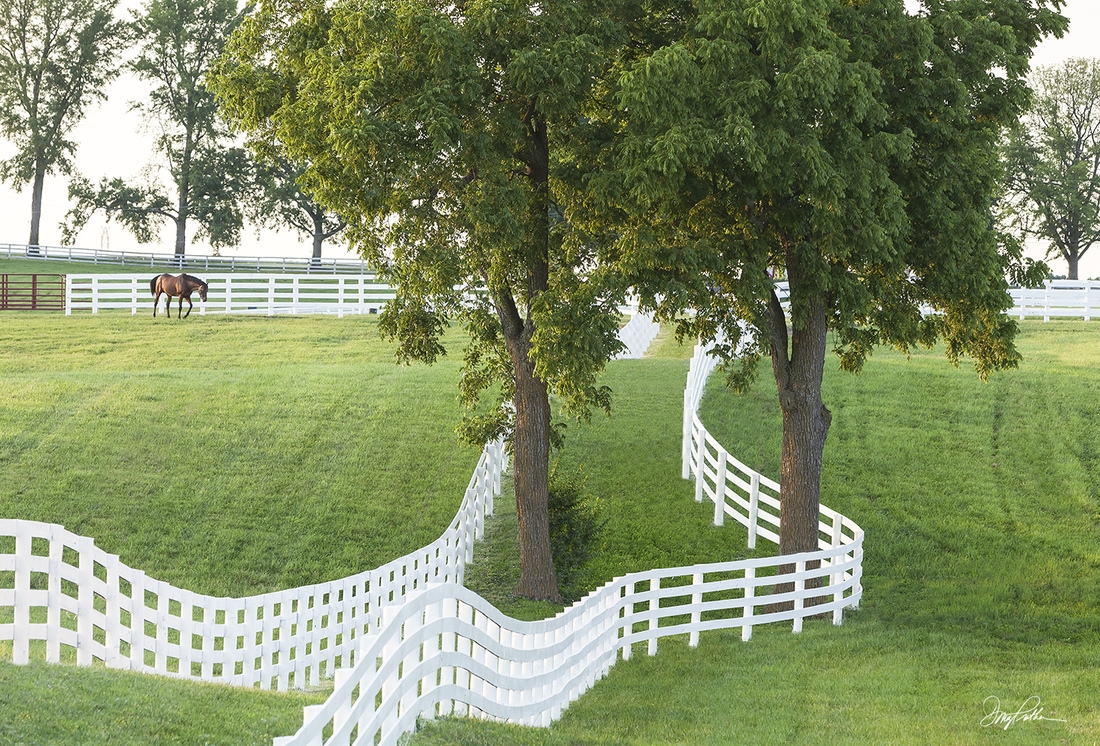 Bright white freshly-painted fences wind up the lush green paddocks on the famous Thoroughbred horse farm, Calumet Farm, in Lexington, Kentucky. Famed for it's Triple Crown and Kentucky Derby winners. The farm is located just outside Lexington and next to Keeneland Race course.

40"h x 60"w x 5/8"d Chromaluxe Art Panel (Airport Size). This matte finish comes ready to hang. It is perfect with any decore with it's black matte edge and no need for framing. This unique process shows off the amazing brilliance of Doug's artwork with unsurpassed durable color.

Custom sizes & installations available upon request.

NOTE: See our short video at the bottom of this page that explains Doug's Chromaluxe Process.


Doug Prather's Chromaluxe Process