"Bourbon Country"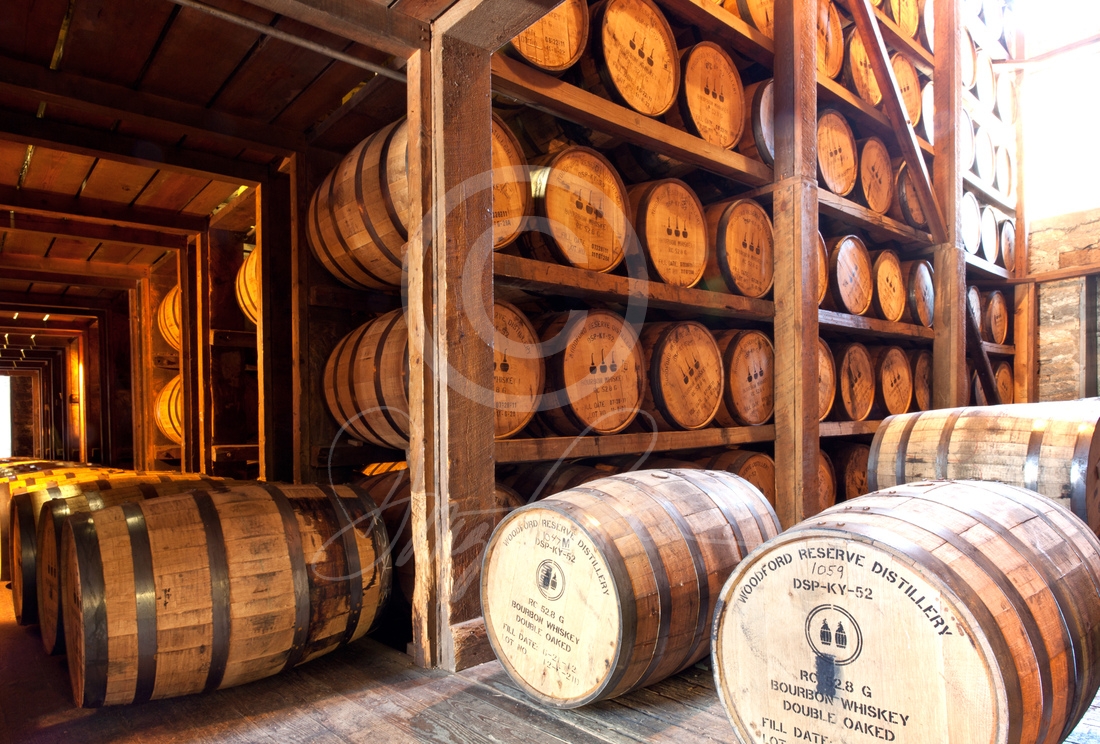 Bourbon barrels aging in their wooden ricks, or racks, in warehouses all throughout Kentucky, show here at the Woodford Reserve Distillery in Woodford County. Bourbon liquor can only be created in Kentucky. After being made from a corn mash and distilled, This new Bourbon is poured into new oak flame-charred barrels. It is stored in warehouses, or aged, from 2 to 20 years, depending on the distillery. After aging these barrels are poured out and blended together, some are selected for single barrel. The choices are endless.

24"h x 36"w x 5/8"d Signed Fine Art Panel (Borderless). This matte finish comes ready to hang. It is perfect with any decore with it's black matte edge and no need for framing. This unique process shows off the amazing brilliance of Doug's artwork with unsurpassed durable color.

Custom sizes & installations available upon request.

NOTE: See our short video at the bottom of the page that explains Doug's Chromaluxe Process.


Doug Prather's Chromaluxe Process