"Bluegrass Spring Ballet"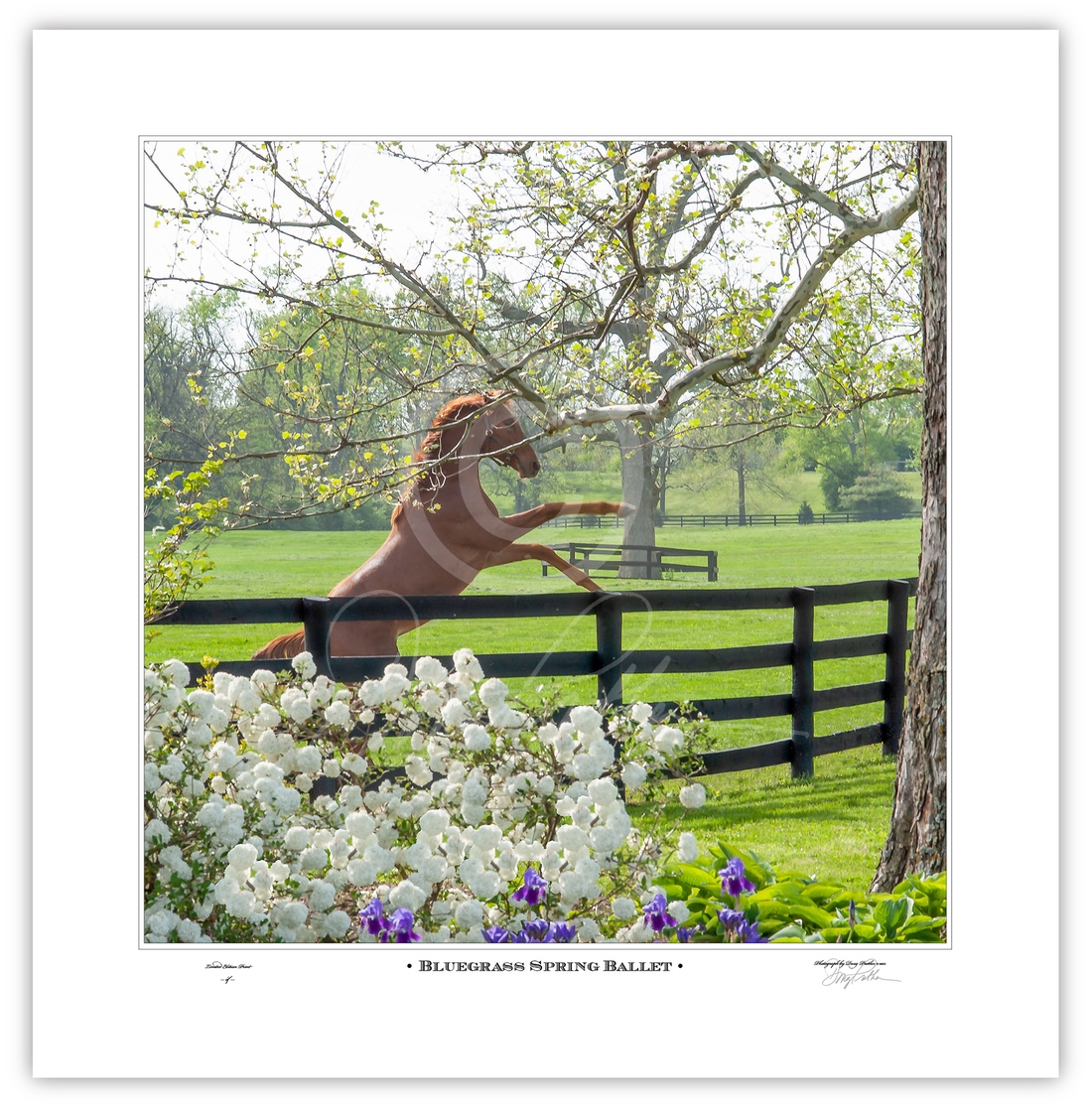 A frisky Thoroughbred filly rears up in her paddock, obviously enjoying a bright spring day in the Bluegrass. She is in her traditional four-plank horse paddock and framed by beautiful flowering bushes, irises, hostas as well as a budding sycamore tree.

23"w x 23 1/2"h Signed and Numbered Fine Art Print.
Image size is 18"w x 18"h

Edition of 750 Signed and Numbered Fine Art Prints.


Doug Prather's Chromaluxe Process