"Bluegrass Spring"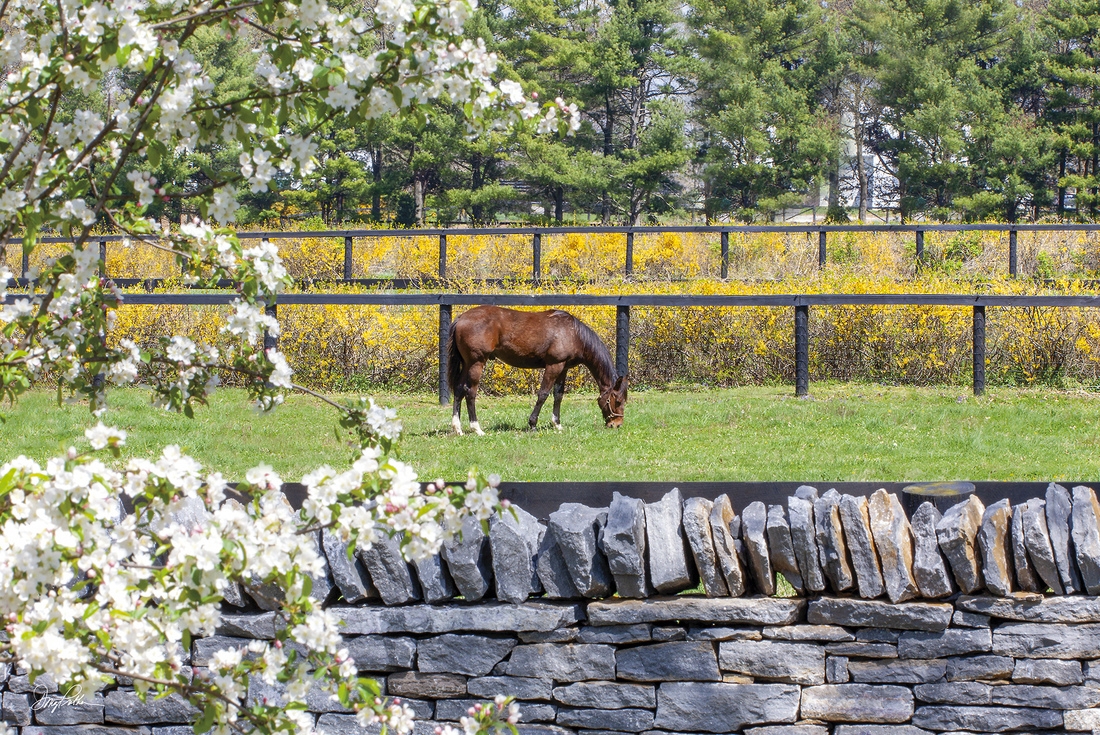 A Thoroughbred yearling grazes in his paddock on a perfect spring afternoon. He is framed by the famous Bluegrass spring features: Blooming trees, dry laid stone walls, spring flowers budding & lush greening horse paddocks. Hill 'N' Dale Farms in Lexington, KY.

40"h x 60"w x 5/8"d Chromaluxe Board (Boardless)
This matte finish comes ready to hang. It is perfect with any decore with it's black matte edge and no need for framing. This unique process shows off the amazing brilliance of Doug's artwork with unsurpassed durable color.

Custom sizes & installations available upon request.

NOTE: See our short video at the bottom of this page that explains Doug's Chromaluxe Process.


Doug Prather's Chromaluxe Process