"Bluegrass Afternoon"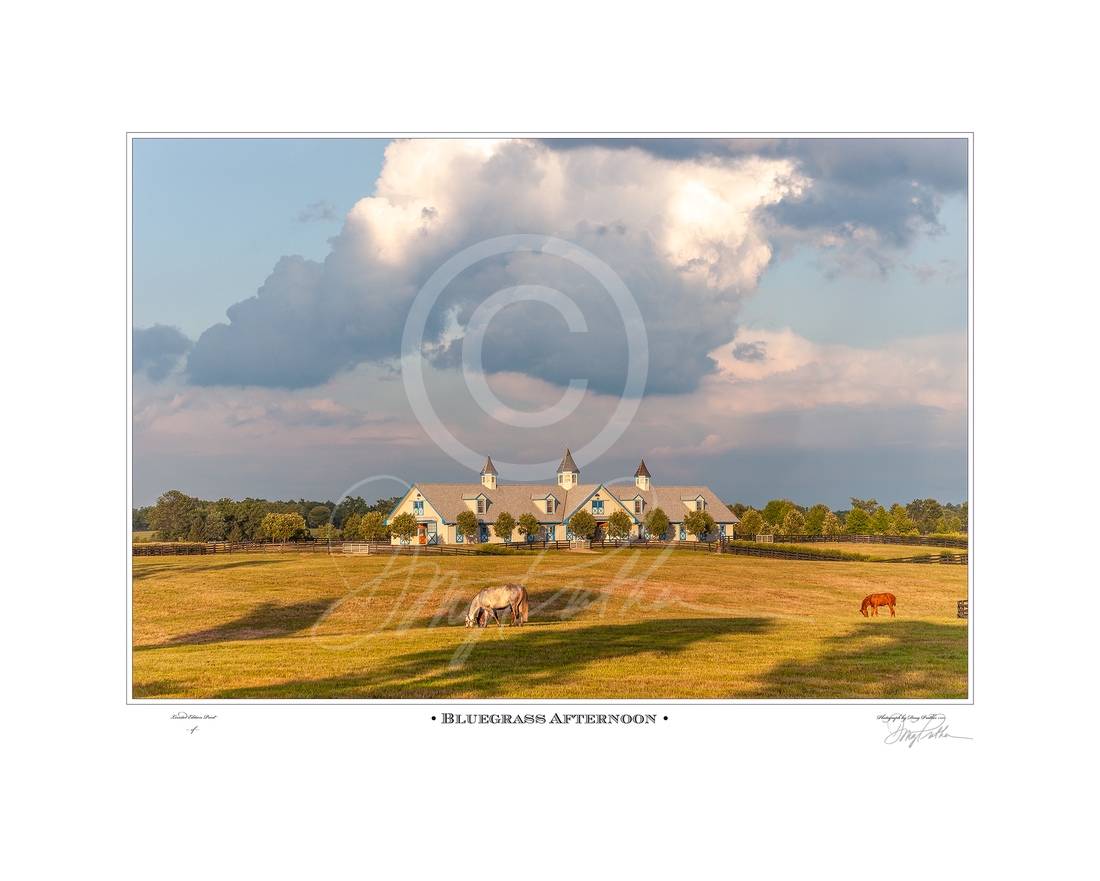 A Thoroughbred mare & foals graze in their paddock after a late afternoon summer storm. The paddock turns a golden hue under the light & giant storm clouds pass over the lush fields. Photographed on Ashford Stud/Coolmore America just outside Versailles, KY.

Signed/Numbered Fine Art Print, 20 x 25 inches.
Printed using museum grade archival inks and printed on 255 gram archival premium fine art velvet paper.

A Signed and Numbered Edition of 750.



Doug Prather's Chromaluxe Process