"Spring Afternoon"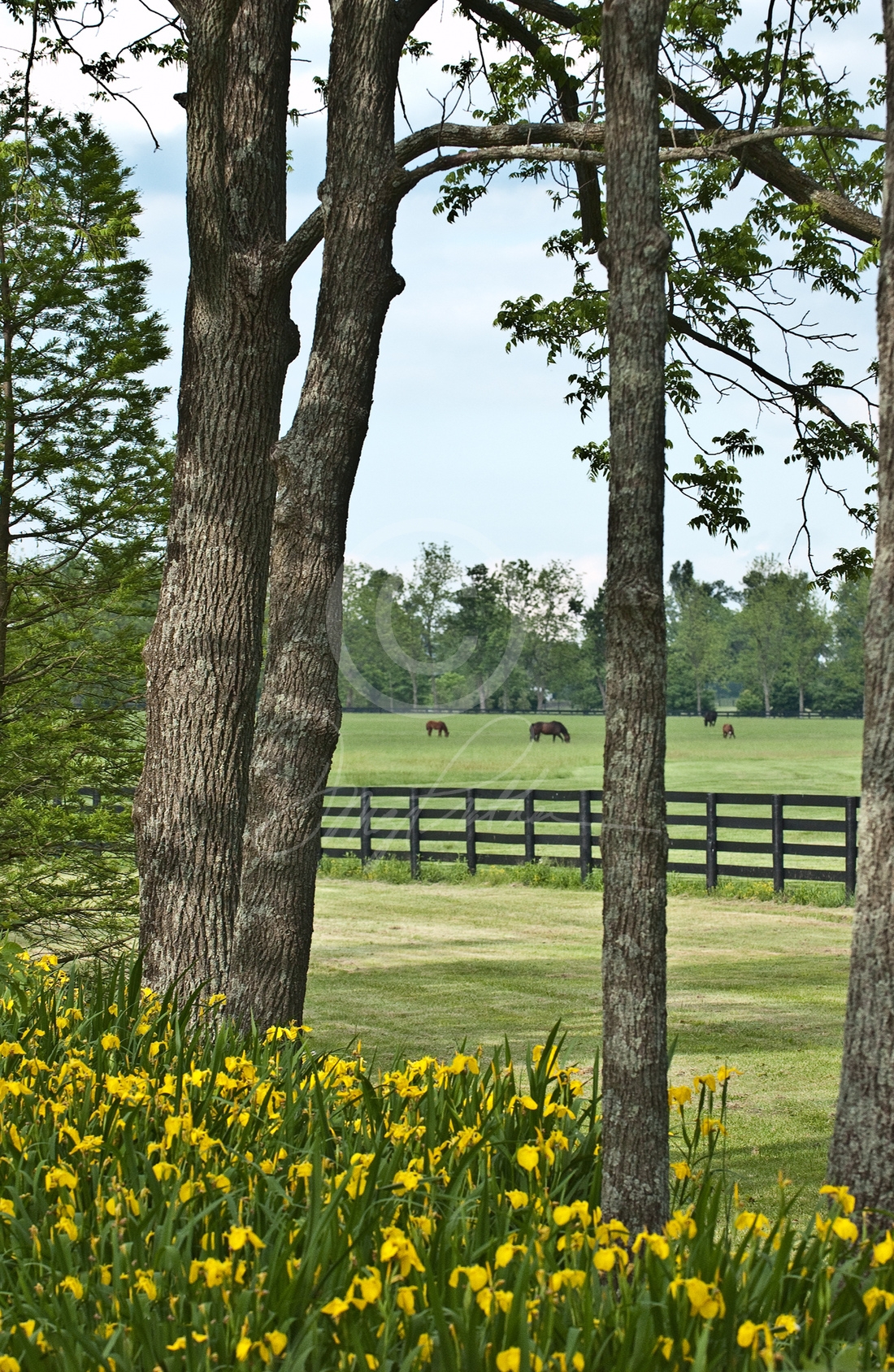 On a June afternoon on Gainesway Farm, mares graze in their paddock in the distance. In the foreground, yellow Flag Irises are in full bloom along a creek bed.

This vertical print is a prefect compliment to "Spring Morning".

60" x 40" x 5/8" Vertical Chromaluxe board (Airport Size)
This matte finish comes ready to hang. It is perfect with any decore with it's black matte edge and no need for framing. This unique process shows off the amazing brilliance of Doug's artwork with unsurpassed durable color.




Doug Prather's Chromaluxe Process