"Blooming In The Bluegrass"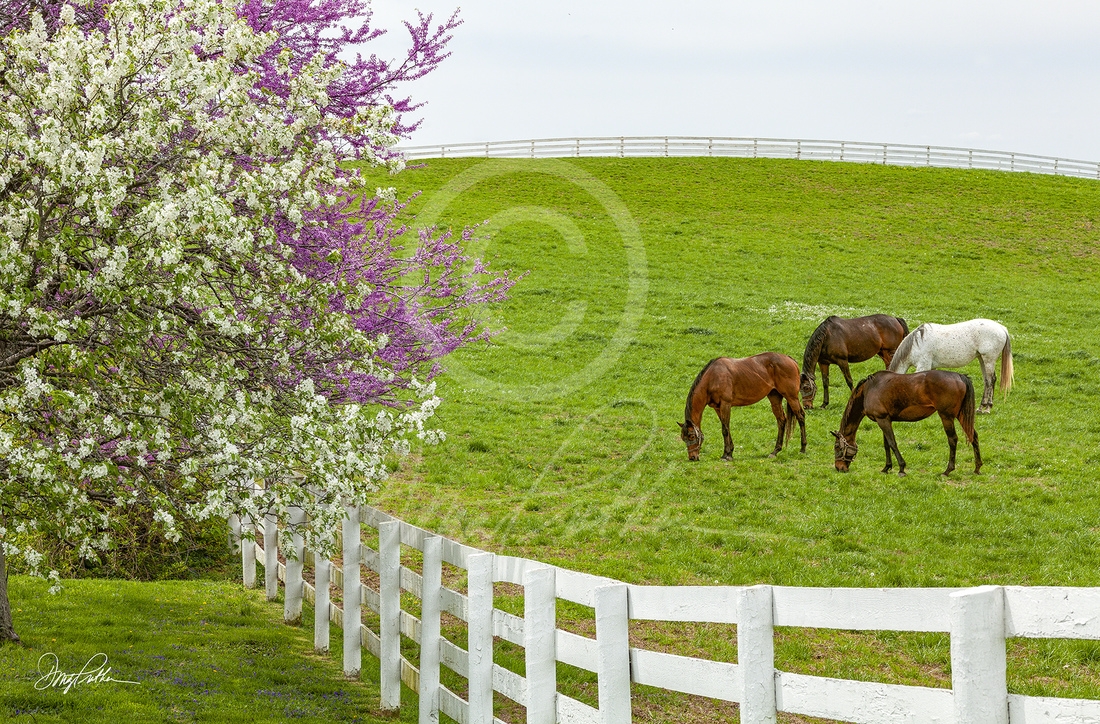 Crab Apple and Red Buds trees are in full blossom on a glorious spring day in the Bluegrass. Framed by white fenced paddocks, mares graze in their paddock on a majestic Thoroughbred horse farm in Lexington, KY.

Signed Fine Art Print, 24" x 36" (borderless)
Printed using museum grade archival inks and printed on 260 gram archival premium fine art paper.
Signed Artist Edition.


Doug Prather's Chromaluxe Process