"And They're Off"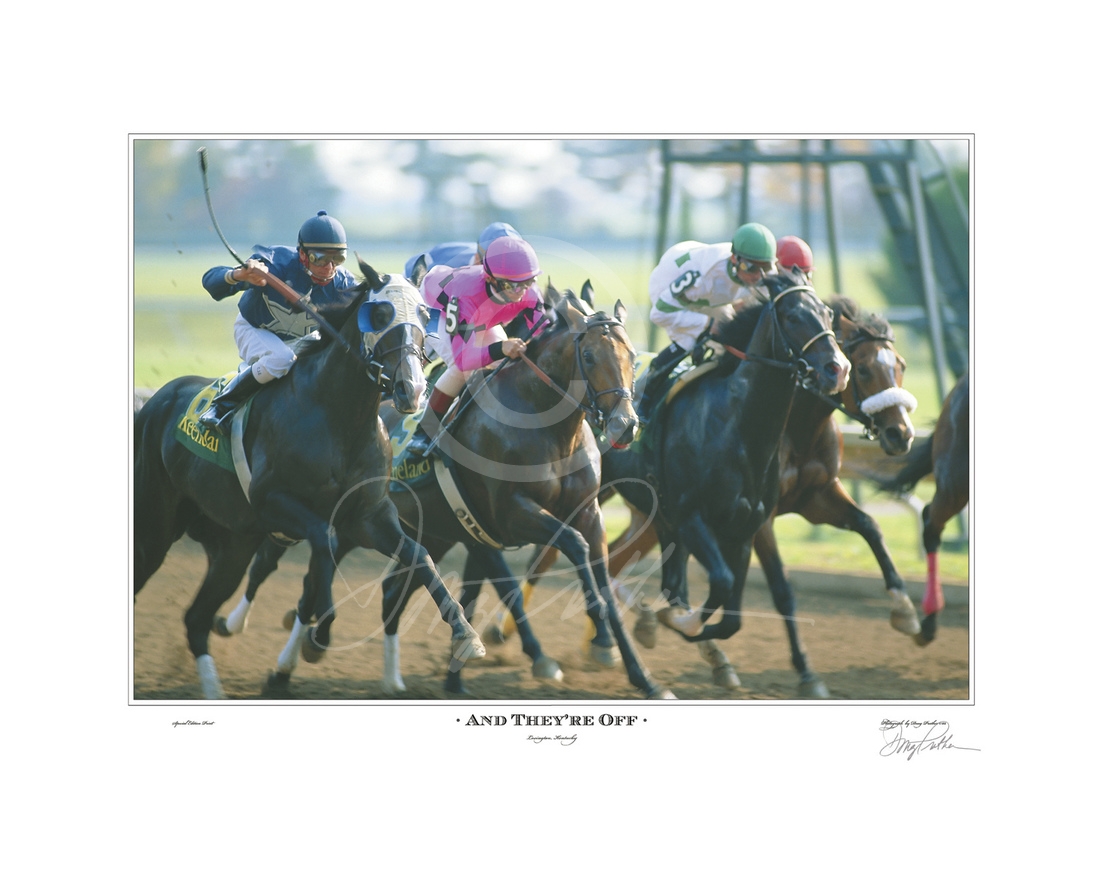 The dramatic action of racing is captured as horses thunder out of the starting gate and past the grandstands in a race at Keeneland Race Course, in Lexington. The bright afternoon light illuminates the charging horses and the jockeys in their brightly colored silks.

Print Size: 20" x 25". Printed using museum grade archival inks and printed on 255 gram archival premium fine art velvet paper.
Signed Artist Edition.


Doug Prather's Chromaluxe Process