"A New Beginning"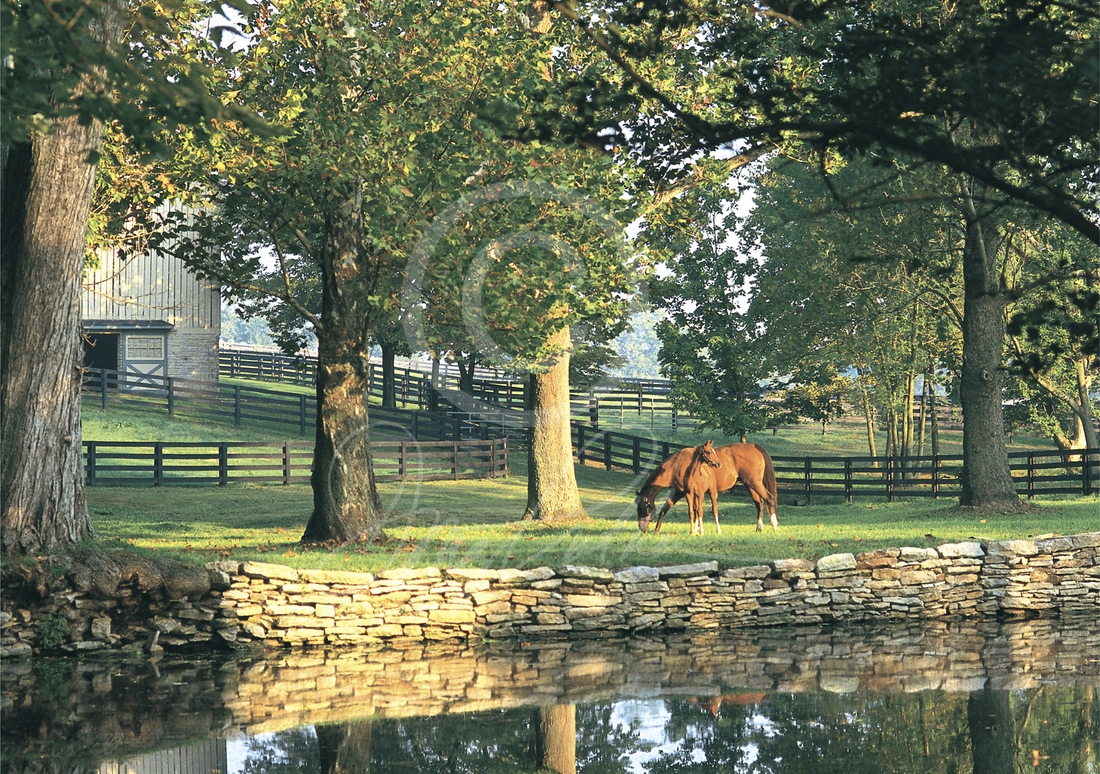 A New Beginning, horse print was photographed in the early fall in front of "Silver Pond" at Prestonwood Farm (now WinStar Farm) on Pisgah Pike, just outside of Versailles. This farm, on the National Historical Record, was originally named Silver Pond Farm for this beautiful rock-lined everlasting spring-fed pond.

The initial signed and number regular size edition of 2000 is
SOLD OUT and is highly prized by collectors.

40"h x 60"w x 5/8"d Chromaluxe Board (Airport Size). This matte finish comes ready to hang. It is perfect with any decore with it's black matte edge and no need for framing. This unique process shows off the amazing brilliance of Doug's artwork with unsurpassed durable color.

Custom sizes and special installations are available upon request.

NOTE: See our short video at the bottom of this page that explains Doug's Chromaluxe Process.


Doug Prather's Chromaluxe Process