"A Frosty Winters Morning"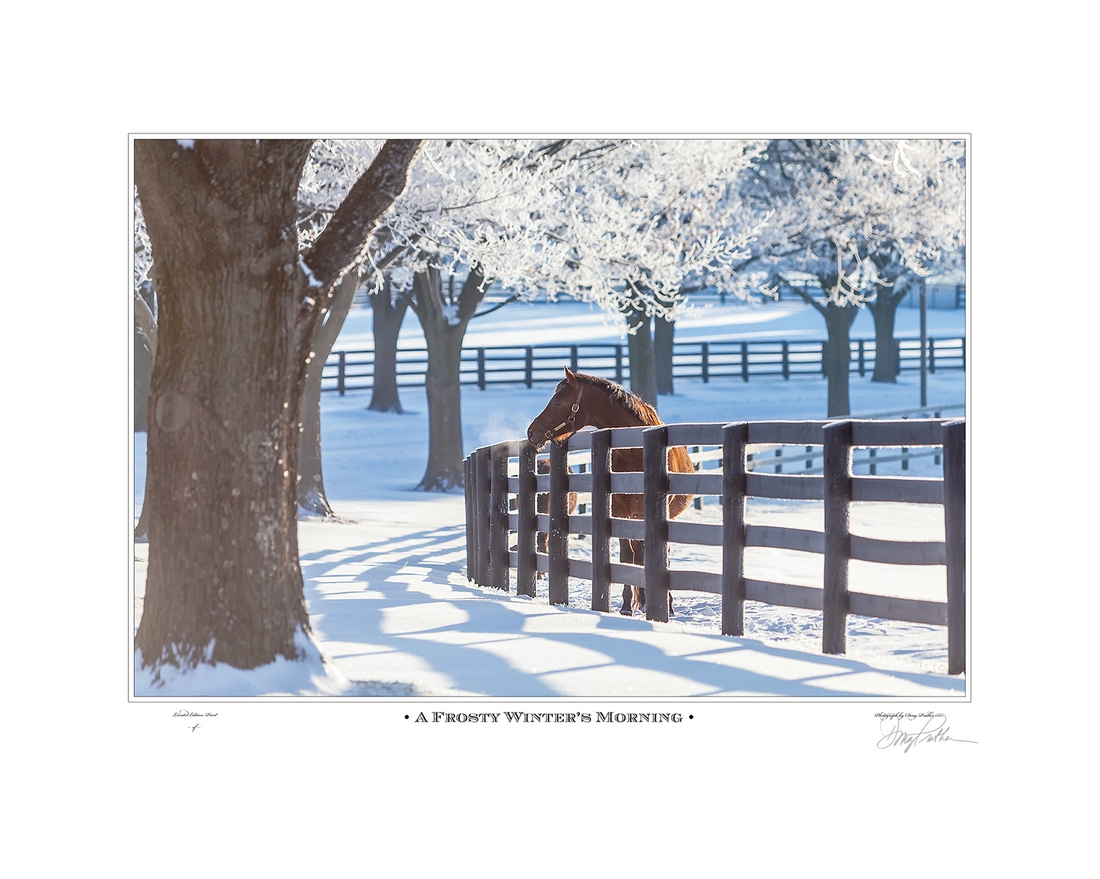 A Thoroughbred mare blows her frosty breath on a cold, crystal-clear winter morning after a deep snowfall in the Bluegrass, Stonestreet horse Farm, Lexington, Ky

Signed/Numbered Fine Art Print, 20 x 25 inches.
Printed using museum grade archival inks and printed on 255 gram archival premium fine art velvet paper.
S/N Edition of 750.



Doug Prather's Chromaluxe Process