News
UNIQUE Residential CURVED WALL Installation
A very unique installation design challenge was successsfully created by Doug Prather and his clients in an upscale Lexington home recently.
The client wanted Doug's, Paint's In The Powder, image to span a wide staircase space in their entrance foyer that had a CURVED WALL!!
After a consultation and developing a simulated prototype design, Doug installed this amazing 8 1/2 foot wide by 4 foot tall, 5-paneled installation.
The 5 panels collectively include the entire equine image as they wrap around the curved wall to create a truly unique and stunning entrance statement.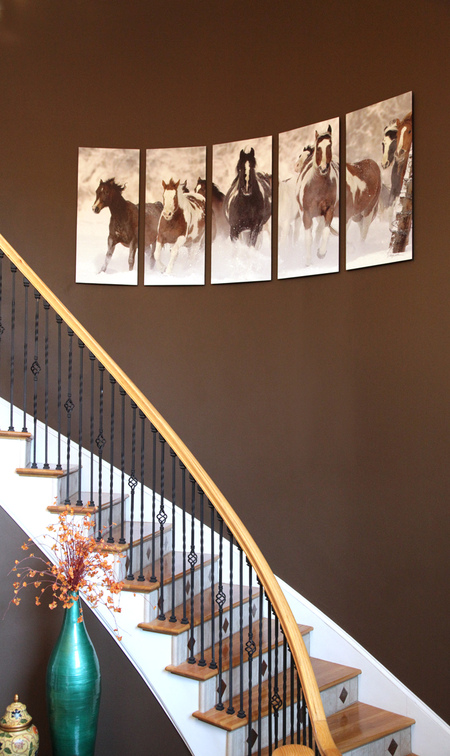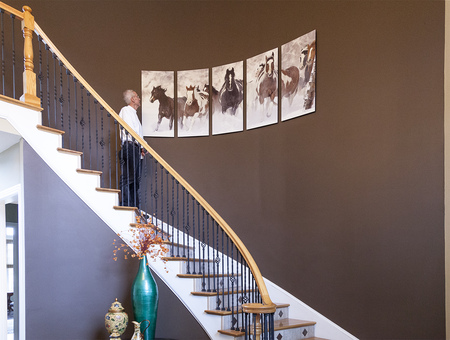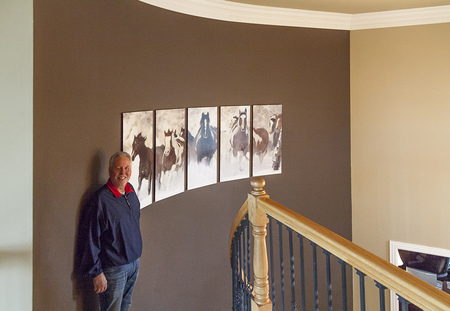 Go back...